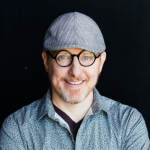 It's true, we are not for everyone. Unlike most accounting firm conferences, we are
not
for everyone. In fact, this is what makes Thriveal's Deeper Weekend a special experience. If you are right for this event, then you will automatically be with other attendees that are also right. And that creates magic like you've probably never experienced. It's all intentional and part of the plan. The food, the venues, the speakers, the topics, and everything else are all part of an intentional plan to create a deeper movement in the the firm owner. So let me try to explain who should
not
be there in October.
Here are 3 key examples of who Deeper Weekend is not for:
You are happy with the way things are in your firm. It's okay if you are where you are supposed to be in your accounting firm. Nothing wrong with that. But the Deeper Weekend conference is for people ready for a new level. We teach towards people ready to build a different firm, and to move to a new level of growth. Please don't come if you want to stay the same in your firm.
You are an employee of an accounting firm. This conference is for owners. Owners bear the full responsibility for the change in their firms. Employees don't have the opportunity to make changes to the firm they work in. So we want to inspire firm owners to greater things in their firms. Please don't come if you are an employee of an accounting firm.
You do not think you are supposed to enjoy an accounting conference. We know that building deep relationships with other attendees is what creates an environment for change. So we intentionally have fun, put the attendees in venues and spaces that encourage relationship building, and bring Greg Kyte, CPA as a stand up comedian to bring a level of experience that is light hearted and fun. These ideals all lead to the purpose of you going deep with the other attendees to trust each other and build your firms together. Please don't come if you are boring, and don't want to enjoy the other attendees.
How do we do it? Partners Julie Shipp and Jason Blumer spend hours mapping out the purpose of Deeper Weekend, the flow of the conferences, the venue spaces, what is being taught, who will be talking and when. They want to know in depth what each person will feel when they walk in, what the food will taste like, and where every single table will be setup. Creating a transformative conference takes a lot of time and commitment to the attendees. But it's a joy when people walk in the first day, and the whole Thriveal Event Team gets to lay eyes on the faces of those the partners envisioned the event to benefit and what we've all been working so hard for. It takes a lot of thinking, praying, and thought but it's all worth it when the conference finally begins.
Members of Thriveal can continue collaboration around learning from Deeper Weekend as they meet together monthly in their own Community Group with 8 to 10 other members. If you are interested in joining Thriveal,
register here
to come to a free monthly Intro Call to find out what Thriveal membership is all about!
We are inviting you to come to Deeper Weekend and experience what we've been building for you and other accounting firm entrepreneurs. But don't come if you are not right for the conference. If you think you are right, find out more info below!

What? Thriveal's 7th Annual Deeper Weekend Conference
Who? Firm owners and accounting firm entrepreneurs looking to start their own firms.
When?
October 25 – 27, 2017
Want a Discount?
Use code
#DW17
on the bottom of the registration page to take $100 off your ticket price until
September 15th
!