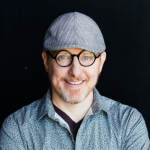 Many accounting conferences send attendees on endless searches for the next 50 minutes of content. The attendees can potentially simply pass each other in the halls and eventually pass out in their hotel rooms at the end of the night.
But we don't want to do that at Deeper Weekend. We want our attendees to stay together. They are all firm owner entrepreneurs, and they have so much in their heads that we can all learn from. One way to extract that content from their heads is to push the attendees together in the form of workshops. We want them to do work on the content and concepts they learn at the Deeper Weekend conference. And we want them to do it out loud and together.
The speakers at Deeper Weekend are smart and inspirational, but the attendees are smart too! Together, the attendees represent many, many firm models and structures, and we want everyone sharing that content in the conference with each other. Setting aside time for workshops allows the attendees to process the content right then and there with other smart entrepreneurs that can challenge them, inspire them, and hone their skills. Hearing an immediate response or processing of the content makes it more real when the accounting firm owner takes that content home.
How do we do it? We put workshops and panels later in the morning and early afternoon on the second (and last) day of the conference. That way, most of the teaching has taken place already, and the attendees can begin processing what they heard and how it can apply to them. We also provide guidance by helping the entrepreneurs know which questions to ask one another, give them content to fill out together, and share the results of their work with one another. Attendees of Deeper Weekend also get to participate in follow up webinars that happen after the conference is over.
Members of Thriveal can continue collaboration around learning from DW as they meet together monthly in their own Community Groups with 8 to 10 other members. If you are interested in joining Thriveal, register here to come to a free monthly Intro Call to find out what Thriveal membership is all about!
We are inviting you to come to Deeper Weekend and experience these workshops with other accounting firm entrepreneurs. Find out more info below!

What? Thriveal's 7th Annual Deeper Weekend Conference
Who? Firm owners and accounting firm entrepreneurs looking to start their own firms
When? October 25 – 27, 2017
Want a Discount? Use code #DW17 on the bottom of the registration page to take $100 off your ticket price!