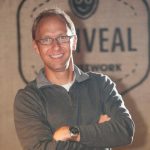 Every couple of months, I go back to a book that I have read and write up a book review. In these book reviews, I try to organize my thoughts and learning – this helps me to document my understanding and hopefully it also shares some worthwhile insights for you.
For the past several months, I've been working through the book Tools of Titans by Tim Ferriss. Yes, this is the same guy who has made this phenomenon of a 4-hour workweek common language among entrepreneurs. If you are like me though, I didn't read The 4 Hour Workweek. The simple reason is that I completely dismiss this notion because I find it insulting to me – a four-hour workweek – "in who's world?" However, when Tools of Titans came out toward the end of 2016, I heard so many positive reviews from a number of authors, speakers, and leaders that I follow and respect. So, why not, I'll give this Ferris guy a shot and see what he is all about.
Surprise #1: The book is over 600 pages. Yes, the thickness of the book reminds me of a college textbook.
Surprise #2: It is less a book around a central theme. It is a collection of over 200 interviews conducted from the podcast on The Tim Ferriss Show.
Surprise #3: Tim Ferriss is all about implementing "hacks" into our daily lives and this book gives us 600+ pages of routines, books, questions, supplements, psychology – "tools" as the author calls them.
Now, in full disclosure, I have not finished the entire book. In fact, I suspect I may never actually "finish" reading the entire book (this will be unusual since my nature is to labor through every word in every book I read, no matter how painful or slow it can be). One of the most refreshing pieces in the book came in the introduction from Tim where he shares how to use the book. His first suggestion is to Skip Liberally, but Skip Intelligently. His goal with the book is that each reader will like 50%, love 25%, and never forget 10%. I like that perspective. He understands that there is a lot in the book, and that someone's never forget 10%, is someone else's cut out.
As you dive into the book, the content is organized under three sections: Healthy, Wealthy, and Wise. The author acknowledges that he is not the expert; he is the experimenter, the scribe, and the guide. His first act here is to take this common phrase from Benjamin Franklin ('early to bed and early to rise, makes a man healthy, wealthy and wise') and use it as the structure and organization of the book.
Healthy:
This section contains excerpts from a number of doctors and PhD credentialed individuals who share their insights on diet, exercise, yoga, and mobility. I have only heard of a couple of the contributors in this section, and there are several excerpts from the author of tips and tricks for specific things such as sleep, nutrition, and strength training.
Wealthy:
This is the section where many of us leadership and entrepreneurship junkies will recognize many of the contributors. Familiar names including Seth Godin, Tony Robbins, Phil Libin, Peter Thiel and Derek Sivers share insights on productivity and creativity hacks that they use daily.
Wise:
This section is the inspiration for imagining what our lives can mean and how we can structure our lives and our minds in ways that serve our greater purpose. You will recognize many of the contributors in this section, like Gladwell, Brene Brown and Kevin Kelly, and here you will be inspired to create and live a life of purpose.
The book closes with several "Best of" lists – the Top 25 Podcast Episodes, most recommended books by the contributors, and the favorite films and TV Shows of the contributors.
No matter what your perception of Tim Ferriss is, this book is full of field-tested beliefs and habits from some of the great minds and influences in our day. This book is a collection of great information and "hacks" that we can introduce to our daily lives – hacks that can give us just the kind of edge we are looking for.
As the founder of Kregel & Company, Scott holds the firm accountable to keeping a customer-focused mindset every day. He is passionate about coming alongside others in their pursuit of doing good. You can often find him within a 10 mile radius of the office training for his next marathon. He also loves bringing out the best in his three children, reading business and leadership books, and dreaming up his next great idea.