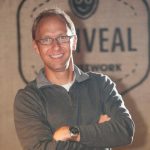 Do you have one of those books that you keep telling yourself that you should read, and yet for whatever reason, that book stays on the shelf. Well, for me, Small Giants – Companies That Choose to be Great Instead of Big, by Bo Burlingham was that book that sat on my shelf for years. However, it caught my attention again as I was captured by the title as I related it to my role as a business owner and an advisor to other small business owners. Isn't this the question we ask ourselves and our customers ask themselves every year – "do we want to grow big?"
Now, in all fairness, the scale of the businesses in the book, while considered "small," are still larger than 90% of small businesses in the U.S. However, the principles and the decisions made by these business owners are meaningful and relevant for all of us. The author set out to study fourteen small businesses to understand what set them apart from the others. He then captured a word to identify these businesses – that word was "mojo." From there, he noticed common themes from those companies that demonstrated mojo – the quality you can lose by negligence. Those seven commonalities were:
Freedom to choose the company they could create
Remaining in control – for better or for worse
Intimate relationship with the community where they were based
Intimate relationships with customers and suppliers
Employee culture of care
Creative corporate and organizational structures
Passion – deep emotional attachment to the business, the employees, and to their customers and suppliers
Free to Choose
Once your business survives those first couple of years, you will be challenged to think about your vision of success. There will be influences that will begin to shape your mind as to what a successful company is. The possibilities before you are wide ranging and your customers, employees, suppliers, investors, competitors, industry leaders all will be influencing your thoughts about how and where your business should go. Great companies choose for themselves the company they want to create.
Control – who's making decisions
For fast growing companies, financing of cash flow becomes a make it or break it predicament. Where the funding comes from will have an influence on you and the decisions necessary to operate the business. From satisfying outside investors, to keep saying "yes" to your customers, to retaining your most talented employees, to delivering a quality service or product, the business owner's ability to discern and deal with the "demon" in our heads – "am I missing an opportunity, am I making enough money, am I doing everything I can?" – will challenge and shape the direction of the business. Great companies have owners that successfully navigate these challenges.
Community relationships
Where we come from is important. We all have a history and origin that shapes us and influences who we are today. Many of the small giants had distinctive personalities that reflected their local environments. Beyond mere corporate social responsibilities programs, these companies had a strong sense of who they are and how they are making a difference for their neighbors, friends, and others right in their localities. Great companies act in ways that are individual, personal, and not with ulterior motives of fulfilling a program.
Customers and suppliers
Conducting business is often thought of as a zero-sum game – for me to win, you must lose and for me to lose, you must win. When this mindset prevails, our relationships with our customers and suppliers are less than symbiotic. When you take the relationships down further to the employees and those working together in relationship as a customer or as a supplier, what matters is that both parties are happy to be working together and both parties feel an exchange of value. Great companies know that real people are their customers and suppliers.
Employee culture
When it comes to a workplace, these functional little societies often confront a broad range of human needs among your employees – economic, emotional, creative, and social. So, when your employees give approximately 50% of their awake time to you and your business, how are you addressing the broad range of human needs beyond the economic need of a paycheck? Great companies choose to represent the expression of business as a social institution.
Corporate governance and organization
It's been said that businesses are formed by founders who seek to reorder the world in some way – be it small or be it big. Part of a business owner's responsibility is to think about how they want their business to look, act, and feel like ten years into the future. After the business gets past survival and into sustainability, the issues and opportunities are exponential, and the business owner has little time to act and react to ensure the company is moving in the direction the founder desired at the beginning. Great companies ensure the business stays true to its mojo when the founder leaves or dies. (by the way, this is one of the drivers of the B Corporation movement).
Passion
Before the 1980's, the term entrepreneur was not a compliment. Entrepreneurs were the artists of the business world. Large, established corporations were revered; entrepreneurs were not trusted. It wasn't until years later and the emergence of innovative, disruptive companies that the idea of entrepreneur took off. What set apart entrepreneurs and what makes them special today is their undying passion for what their business does. They love every detail and every little impact their business has on others and on society. Great companies display a deep emotional attachment to their business, to their employees, and to their customers and their suppliers.
I'm sure many (especially the competitive entrepreneur in us) can get caught up with this idea of small giants and seeing this as simply rationalization for not achieving all that they are capable of. But there is a certain discipline involved here. Maximizing growth, maximizing success are all hazards for any entrepreneur. Small giants avoid the trap of boredom which often pushes entrepreneurs too far. While they may get distracted and pursue new ventures, they turn themselves back to their powerful, protective instinct of passion. And ultimately, they remind themselves of the unique opportunity that each one has to choose the kind of business they want to be proud of.
As the founder of Kregel & Company, Scott holds the firm accountable to keeping a customer-focused mindset every day. He is passionate about coming alongside others in their pursuit of doing good. You can often find him within a 10 mile radius of the office training for his next marathon. He also loves bringing out the best in his three children, reading business and leadership books, and dreaming up his next great idea.