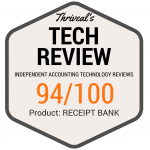 Of all of the worries of owning a business, the anticipation of a possible IRS audit has to be one of the worst. As a business owner, you want to grow and be forward thinking, but then an IRS agent forces you to rehash the past in excruciating detail. With clean books and correct record keeping, you can have the confidence of knowing that if the government comes knocking, you'll be ready. While there are many different systems to keep your books in order, Receipt Bank aims to help with the record keeping, while integrating with the all of the major cloud-accounting providers.
Core Features – 35/35
Receipt Bank's mission is simple, to reduce the time required to move receipts, bills, and credit notes into your client's accounting system and give accountants a clear view of their bookkeeping while in progress. They do this by capturing the data, organizing it into their dashboard, and giving bookkeepers the ability to automate the flow into the accounting software.
    There are five ways you can import receipts.
Email (forward emails to customized email address)

Drag and drop from your computer (

most file type are accepted

)

Sync with Dropbox folder

Postal Service (available in UK, US, and Australia for an

additional cost

)
After files are submitted they are processed by Receipt Bank using optical character recognition (OCR) to pull off the name of the vendor, date, amount, and last four digits of the card number. These items are processed, on average, in about 6 hours. For accountants using Receipt Bank there is an additional feature called Boost that will push items to the front of the line bringing the processing time down to 15 minutes.
Once processed, the bookkeeper can manage everything from the Receipt Bank dashboard. Bookkeepers can set receipts to automatically publish to the accounting software, track how the clients are doing uploading receipts, and correct any errors that may occur.
Design – 23/25
Receipt Bank has been designed to make it easy for business owners to import receipts and for bookkeepers to match transactions and reconcile. The mobile app acts not only as a camera for importing transactions, but can also be used to add notes to transactions or assign transactions to projects. With its simple interface you can import receipts, invoices or bills, edit the details, and publish to your accounting software. The simple design of the desktop dashboard allows bookkeepers and accountants to monitor all of your clients at a glance: providing valuable insights like total unreconciled items, estimated time it would take to reconcile the items, and the lag time between the purchase date and the import data to ensure your clients are getting receipts imported in a timely manner.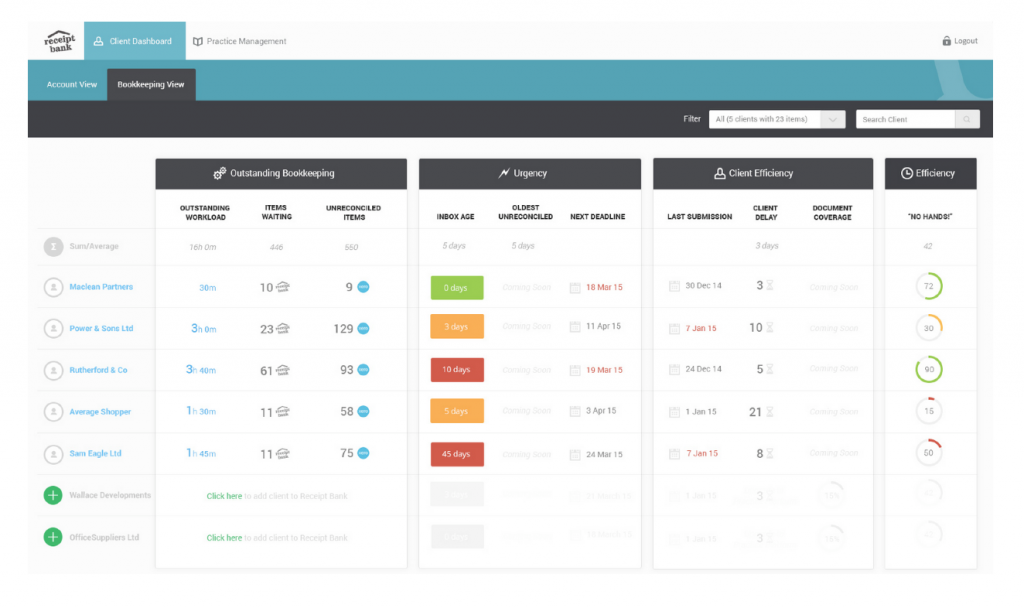 Support & training – 18/20
As with any software, to use Receipt Bank effectively you must learn it inside out. Accountants and bookkeepers who partner with Receipt Bank are provided with an account manager, video training, and the Help Center to answer questions. The account managers help you develop the right processes for your clients, set up your Practice Management dashboard, and add clients. The training videos give both a broad perspective and have modules specifically for the Xero and QBO integrations. Accountants can easy invite clients to Receipt Bank via email or SMS, streamlining the onboarding process.
Integrations – 5/5
Receipt Bank is a cloud-based software so it works on all major internet browsers and is platform agnostic. They have developed their mobile apps on iPhone and Android platforms.
Accounting integrations include Sage One, QBO, Xero, Freeagent, Freshbooks, Twinfield, and Kashflow. Additional integrations for collecting data and AP include Dropbox and Bill.com respectively.

Platform & Practice – 13/15
Business in theory can be clean and orderly, however in practice it can produce quite a mess. Managing paperwork and receipts is only made bearable with the tools in the cloud. Receipt Bank's Practice Platform helps bookkeepers manage their workflow, their team, and improve client relationships. Built to make the client's job effortless, the software gives you the data to quickly process clients' financial data and lets you know if any data is missing. Each time bookkeepers login they are welcomed with all of the activity that has happened while they were away, catching them up to speed quickly and efficiently.
Conclusion
It's no accident that Receipt Bank has been ranked the top add-on partner for Xero. Its value is realized when scaling bookkeeping services. Managers can view what needs to be done and allocate resources properly. Bookkeepers can see what needs to be done and even monitor client engagement. The prices start at $49/month for the client management dashboard, and $15/month for each client account (for up to 50 items processed per month).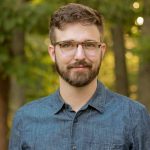 Ian Crook, owner of  Trust Tally, lives in Greenville, SC. He graduated from Bob Jones University in 2007 with a BS degree in International Business. Ian then went to work at a small accounting firm and focused on building relationships and satisfying clients. Becoming frustrated with the "way things have always been" Ian began looking for a more creative way to make a living.  Ian's firm leverages technology and know-how to deliver value to clients and help them achieve their business goals.