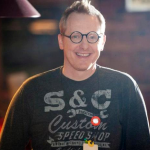 You've heard this before right? You eat an elephant one bite at a time. Lame, but it does illustrate something I've noticed while speaking on the Intuit Roadshow recently (
register for free here in a city near you
). Here is what I've noticed: traditional firms attending this event seem overwhelmed at making the significant changes being required of them. They've noticed that technology has changed around them and they are feeling the pressure to change quickly.
Topics like the cloud, value pricing, and practice efficiency seems to make them nervous when they are just struggling to find new clients and lead their employees. They have "boots on the ground" problems, and they find it hard to act strategically to change their firms. Some feel the urgency to do it quickly, while others just write it off as something they can't focus on right now.
When I'm speaking on Value Pricing at the Roadshow, I'm using it as an opportunity to calm the nerves of these firm owners, and give them some hope, a jolt of bravery, and the needed clarity to make big strategic changes. You can make changes, and you only have to do it one step at a time.
Hope – everyone needs hope, especially struggling firm owners that know they need to change things around them. You may feel like your clients, team and firm have taken control of you, but there is hope that you can get back control! You can build the firm you want, and create a different future. You need to start now, but you don't have to hurry. There is time, and the future is bright.
Bravery – yes, changing your firm is a hard thing to do, but you can be brave when surrounded by other brave firm owners. Thriveal is a place for brave firm owners making significant changes in their firms. Being brave doesn't necessarily mean you aren't also fearful. Being brave means fighting through the fear of changing your firm, taking the necessary next steps, and letting a strong community keep you accountable.
Clarity – there is a right order to building the firm you want. And it does get confusing! Do you implement value pricing first, fire those clients first, or teach your team a new piece of practice efficiency software? Firm owners can be overwhelmed by all that they are doing on a daily basis, but I can see right through their confusion because I'm not burdened by their overwhelming day. So I can offer a 'first step' while speaking to them at the Intuit Roadshow that cuts through the confusion, and moves them on a path to taking the next step to change their firm.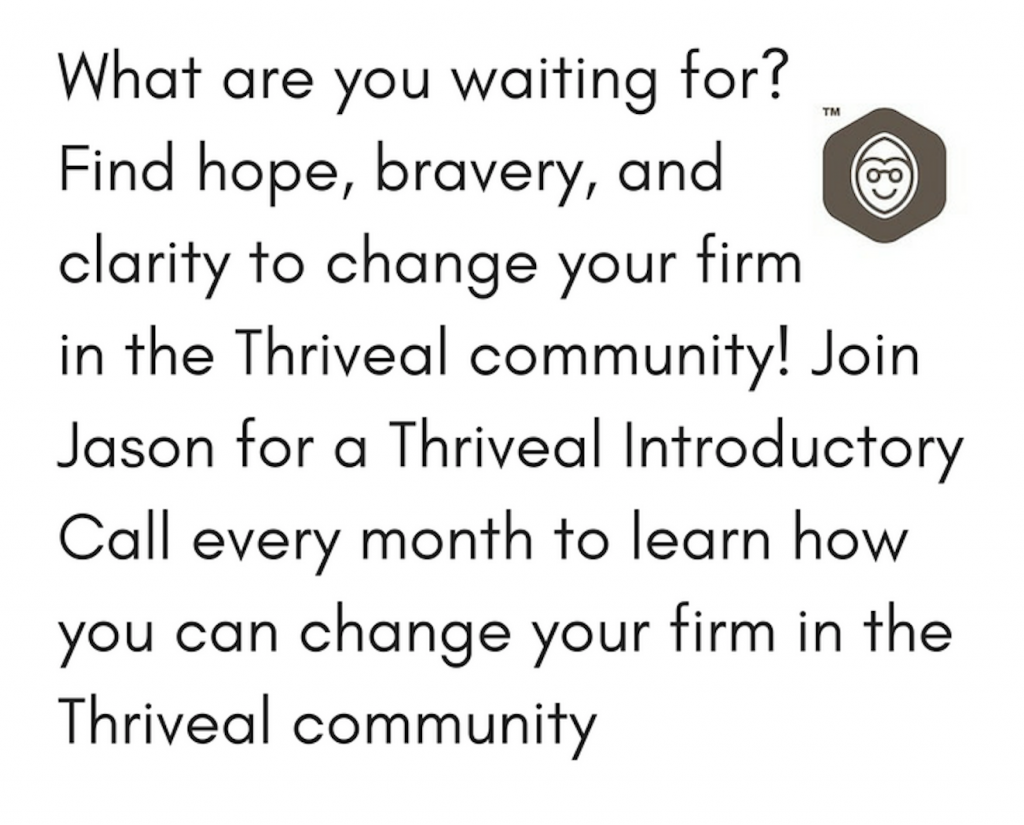 And after offering some hope, bravery, and clarity, I'm also trying to emphasize that you can take the needed time to make your changes. Making big changes like implementing
Karbon
into your practice, or implementing value pricing is going to take a year or two to get it humming. Give yourself time, and stop beating yourself up. You will get there, and you will be thankful you made the commitment!
Jason is the Founder of Thriveal and the Chief Innovative Officer of his CPA firm, Blumer & Associates. He is the co-host of the Thrivecast and The Businessology Show and speaks and writes frequently for CPAs and creatives, his firm's chosen niche. Jason loves to watch documentaries on just about anything. He lives in Greenville, SC with his wife and their three children.