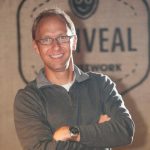 We are all seeing the influence of technology on our lives. It is rewiring our minds; it is accelerating the pace of innovation, and it is causing dramatic changes in how we live our day to day lives. Some people embrace this and say, 'bring it on'; others are a little more resonant about it; and a few others still reject and deny the impact of technology. Kevin Kelly, the founding editor of Wired is one of those prophets of technology and when he speaks to what is going on, people take note. Kelly gave a talk in 2007 (after what many consider the first 5,000 days of the internet) about the next 5,000 days of the internet. In that talk, he shared the following highlights:
Humans are an integral part of the internet with a much stronger connection beyond merely inputting and extracting data
The internet will get smarter and be better at predicting what we want and need and be able to make intelligent sense of all its data
Wherever we go on the internet it will know who we are, who our friends are, what our background is, etc. The internet will be more than simply individual pages, but a single global profile.
These predictions were made in 2007. That year, there were only 20 million users on Facebook and 700,000 users on Twitter, and Instagram did not exist yet. Today, those numbers reflect 1.71 billion users on Facebook, 313 million users on Twitter, and Instagram has over 500 million users. While the internet is one example of rapidly escalating digital media, there are technological advances and biases taking place all around us. Kevin Kelly says that technology is the "primary creator of the prosperity we enjoy now."
In Kelly's latest book, The Inevitable, he lays out his thinking of the few technological forces already in motion and how we should be positioning ourselves accordingly. Kelly takes each chapter to describe 12 trends that he sees as shaping all humans and machines together as part of a single matrix. Here are four of those trends with an example of how things might look:
Becoming – protopia is the notion of subtle progress. It is a state of becoming.
Example: As we think about a new web, our simple minds think of Web 2.0 or Web 3.0 – a little better version of what we have, but just like the web is not simply a better version of TV with more channels, the internet has changed our very lives like TV changed the lives of people before us. The web today is known as the sum of data that can be searched, however major portions of the digital world happens in separate, disparate silos of the web (e.g. Facebook, game systems). The hyperlinking of all digital events will take place in the new web.
Cognifying – the act of making something smarter through the use of artificial intelligence ("AI").
Example: AI of the future is likely to be handled by an oligarchy of two or three very large general cloud-based commercial intelligences. Google Photo is example of how AI enhances the human experience of photos through associating words with images and creating tags for search ability.
Flowing – the web is the largest copy machine and needs to copy without constraint.
Example: The music industry sought to protect this tendency to copy uninhibited, but today full access streaming is the norm and it is available for free. With this huge access to information (i.e. copying), the uncopying of things called "generatives" will be of increasing value. Things of increasing value in a copy saturated world are immediacy, personalization, interpretation, authenticity, accessibility, embodiment, patronage, and discoverability.
Screening – People of the Book thrive by the authority of the written text. People of the Screen see technology as the solution to all problems regardless of the matter.
Example: With screens, words and images can change shape and order and interact with one another. In a screen world, the writings of authors will be linked directly to references, to other similar ideas and writings, and to other related commentary from other readers. This results in a new way to read which is much more social and ends with "networked books."
Kelly claims that technology is "humanity's accelerant." Technology is at the forefront of every significant change in our lives today. These changes have caused significant disruption to our lives and the speed at which these changes are taking place will forever influence our futures. We will continue to see the "Uberization" of tangible things. Products will continue their evolution toward services and processes that offer flexibility, customization, connections and new benefits. What is next? Kelly leaves us with this:
We haven't invented anything compared to what we will in the next 25 to 30 years. The products and services that will run our lives in 30 years have not been invented yet. In many ways it's the best time in the world to make things. People in 20 to 30 years will look back at 2016 and say, 'I wish I was alive at that point; possibilities were ripe and ready to be grabbed. You could just take things and add AI.' This is the beginning of the beginning," he says. "Yes, all the change can be tiring but there's a huge opportunity to participate in creating it. There's so much ahead of us, and you have to understand that this is the best time ever to be alive.
This book will stretch your mind and might very well excite some of you. Pick this up as a primer to help prepare yourself of the deep trends that are shaping the next generation.
As the founder of Kregel & Company, Scott holds the firm accountable to keeping a customer-focused mindset every day. He is passionate about coming alongside others in their pursuit of doing good. You can often find him within a 10 mile radius of the office training for his next marathon. He also loves bringing out the best in his three children, reading business and leadership books, and dreaming up his next great idea.