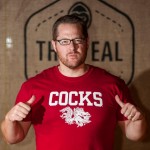 H&R Block is not cheap, their customer experience isn't great, and their ackquoorisee is as good as my spelling. But be honest. Is your firm better? How do you know? More importantly, do your clients know?
Price is easy. After writing my post on their pricing, I talked to one CPA who said he's charging half of what H&R Block does. Half! He's a CPA! Fortunately he can solve his pricing problem by taking his clients' documents to H&R Block, have them prepare the return (he's under no obligation to file with H&R Block), get their pricing, fix the return, charge $50 more than H&R Block, and tell his clients exactly how H&R Block was going to screw them. Brilliant! And it only breaks one confidentiality rule!¹
Full disclosure: H&R Block did find an error that I made. I thought I could claim both incidental expenses and lodging per diem when I traveled for business. They said that I could only claim incidental per diem, but since I'm self-employed I had to deduct my actual expenses for lodging. They were right. Bummer for me.
Fuller disclosure: I went in knowing that I might've effed up my per diem, so I specifically asked them if my treatment was correct. Most normal clients wouldn't have that kind of awareness, but as a licensed CPA, I have specialized knowledge regarding how stupid I am.
That said, H&R Block screwed my tax pooch.
They under-reported my W-2 wages² by $90. Probably a transposition error which is forgivable, but then again it's not because IRS robots double check that crap.
They overstated income from our Schedule Cs by $64. And that's really weird because I gave them a P&L for each of our two Schedule C businesses, and I purposely set up our charts of accounts such that the P&L mirrors the presentation on Schedule C. There shouldn't have been an error here, and since I was sitting by the H&R Block guy the entire two hours he was populating my return, he could have asked me why the Schedule Cs didn't match.
The doozy was Line 29, the self-employed health insurance deduction, which he left blank. However (A) I am self-employed, (B) I paid health insurance premiums from the proceeds of my self-employed business, (C) I provided him with a spreadsheet showing the premiums that were paid in 2015 as well as a copy of Form 1095-A, the Health Insurance Marketplace Statement, and (D) we talked about how that crap was deductible. But then it just never got on the return.
Zach Call, the CPA in Salt Lake City who helped me review H&R Block's work, fixed a couple mistakes on Schedule A that H&R Block didn't catch. First off, I wanted to deduct $1,184 in non-cash charitable contributions. He convinced me that I was a dummy if I claimed anything over $500. Zach also found an additional $1,175 of interest deductions in the closing documents for a home that we bought in 2015. And I didn't bring any closing documents. He ninja'd that crap out of the Internet. Those closing documents also showed him we paid $1,054 less in real estate taxes than what was actually presented on our 1098s.
But here's the weird part: The three errors that Zach found reduced my itemized deductions by $563. That sucked, but it was accurate. But then when we compared it with the H&R Block return, H&R Block showed $1,168 less in itemized deductions than the return Zach prepared! And I have no idea why because H&R Block didn't give me a copy of Schedule A (they only gave me the first two pages of my 1040).
Bottom line: H&R Block calculated $8,803 more in taxable income than I actually earned, and $2,464 more in taxes than I actually had to pay. And for the privilege of paying almost $2500 more in federal taxes than I actually owed, they were going to charge me twice what some CPAs charge.
And keep in mind, the best and brightest at H&R Block were working on my return. It wasn't busy season. I went in June. It wasn't some seasonal staff knucklehead whose entire training was a two-week tax class. The guy helping me was the guy who teaches the two-week tax class to the part-time, seasonal knuckleheads.
I'm wondering if the H&R Block guy may have effed up my return due to performance anxiety. I was sitting there at his desk for two hours watching him the whole time. Maybe he rushed because he felt bad that he was taking so long. Maybe he didn't review it (or have anyone else review it) because he wanted to help get me out of there.
It's interesting to note that it's September now, and they have no idea whether or not I've filed my return. As far as they know I haven't. Yet they still haven't followed up with me to see if maybe I'd like to finalize the return that they've already prepared, and pay them $683.75 so they can file the return that would cost me $2,500 more than I really owed.
So how do you prove to your clients that you're better than H&R Block (besides sending them a link to this post)?
¹The one that says you're supposed to keep client's information confidential.
²Relax nerds. I can hear you thinking, "He said he's self-employed in Paragraph ³, but now he's got W-2 wages. WTF?!" I am an employee for my day job, and I'm self employed for my comedy/speaking/writing gigs.
Greg was born in Akron, Ohio, in the shadow of the Firestone tire factory. He began to swim competitively when he was eight, swimming for the Mountlake Terrace Lemmings. He graduated in 1995 from the University of Washington with a math degree. He chose math for the ladies. After serving ten-years as an 8th grade math teacher, he decided it was time for a career change, mainly because he "couldn't stand those little bastards." He began his accounting career with a local CPA firm in Orem, Utah, where he consistently failed the QuickBooks ProAdvisor advanced certification exam. Greg currently works as the Controller for the Utah Valley Physicians Plaza. He lives in Provo, Utah, with his wife and two kids. He enjoys eating maple bars, drinking Diet Pepsi, and swearing.