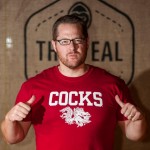 Two years ago, I had Liberty Tax do my taxes. Bad Experience. Bad Pricing. They lost my children. Great dance opportunity.
This year I did it again, but this time I went to H&R Block to see how The Block would do. Over the span of my next three blog posts, I'll to go in detail about H&R Block's pricing, their customer experience, and their accuracy.¹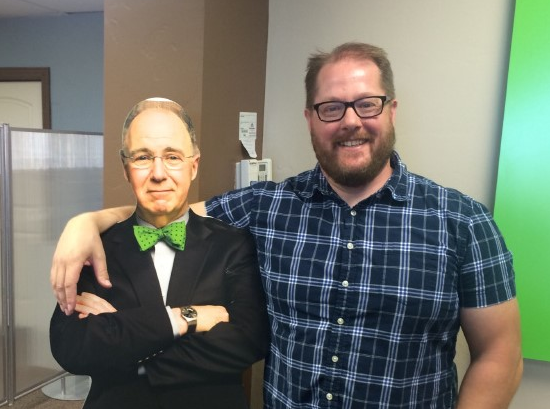 This post is the one about pricing. But first, I need to tell you how I got here.
I was busy² this tax season, so I filed an extension. And even when I was less busy² there were only two things that got me working on finishing my taxes: (1) knowing that I wanted to write this post, and (2) the failure to pay penalty.
While working with The Block, I met with two different preparers (more on that in the post about customer experience). At the first meeting, before I even had a chance to ask how much it would cost, my preparer, an EA named Kim, asked me, "Do you have any questions about our fees?"
I said, "Yes. My main question about your fees is: What are your fees?"
After thumbing through my incredibly well-organized tax documents, he said he was thinking that my return was going to cost around $500 to $700, but he couldn't say for sure until after the return was completed. It was kind of like asking a psychic, "When am I gonna die?" And she says probably in the next thirty to fifty years, but she'll let me know for sure at my funeral.
Three days after meeting with Kim I met with a former attorney named Chris at an affiliated H&R Block office. I told him about Kim's $500 to $700 estimate. Chris agreed, but said $700 seemed a bit high. And he was right. My return only cost $683.75.
He explained that their fees are based on the schedules and forms that are required to do my taxes. I asked if I could get a copy of their fee schedule. He said no because apparently, they don't even let their preparers see that. It's like KFC's eleven secret herbs and spices.
In order for Chris to tell me how much it was going to cost to have H&R Block prepare my taxes, Chris had to completely prepare my return. Once the return was complete and ready to file, his computer told him what to charge me. And the individual Block preparer has no discretion or authority over pricing. They can't adjust it. The prices are set by the nameless, faceless H&R Block illuminati in St. Louis.
So after having spent a total of two hours with two different H&R Block preparers at two different locations, and after being told that I owed an additional $14,590 in state and Federal taxes³, Chris told me that my H&R Tax prep fees would be $683.75. Interestingly, he (unintentionally) did a pretty good job leveraging the anchoring effect: after telling me that I owed the IRS over $11,000, $683.75 didn't sound too bad.
Here's the itemization for my $683.75 fee (the price was not broken down for any of the line items):
1040 – Federal Base Form

1040 – Page 2 – Estimated Tax Payments made

1040 – Page 2 – Excess SS/RRTA Tax withheld

Interest and Dividends Interview and Determination

Capital Gain Distributions on Form 1099-DIV

Schedule A

Schedule C

Sch D – Capital Gains/Losses tax calculation of asset sales

Sch D – Tax Computation Worksheet

Sch SE – Self-Employment Tax – Section A-1

Sch SE – Self-Employment Tax – Section B

2210 – Underpayment of Estimated Taxes

8889 – HSA Deduction

Dependency Determination

Auto Expenses – Standard Mileage Method – Each Vehicle (2 items)
So a few thoughts:
H&R Block is not necessarily a low cost tax prep service. Neither was Liberty Tax (two years ago they were going to charge $602). According to About.com, H&R Block's average fees in 2014 were $147 and Liberty Tax's were $191.
H&R Block's menu pricing is barely better than hourly billing. Menu pricing is based on outputs rather than inputs, which is good. However, (A) I don't give one shit about any of these outputs, (B) I don't get to choose which menu items I want, and (C) the menu doesn't list any f***ing prices.
When I was a sophomore in high school, I went on a blind date to senior prom with one of my friend's friends who didn't get asked. She was going to pay for pretty much everything; all I had to pay for was dinner. But we went to the Four Seasons. It was such a fancy restaurant, they didn't have prices on their menus. Because prices are for poor people. End of the story: 16-year-old Greg couldn't afford his blackened salmon and had to have his prom date pay part of the tab.
Menu pricing can be effective when the price of each menu item is clear and when the customer is able to choose the specific menu items he or she values. In this manner, menu pricing can help define the scope of the engagement, and it can make sure the services you're providing are the services that the customer values. The downside is that you may be leaving money on the table if you've underpriced any of your menu items relative to a specific customer's particular needs.
If I had come in during busy season, I probably wouldn't have even gotten the $500 to $700 estimate. Kim and Chris worked within a group of 30 affiliated offices in Utah and Wyoming. During tax season, they hire about 300 seasonal workers who barely know their elbows from their assholes, and wouldn't have a clue about how much my return was going to cost until the system produced my invoice. The fact that I was working with the small subset of better-trained, year-round H&R Blockers was the only reason I was given a somewhat accurate range of possible prices.
H&R Block does have an accuracy guarantee. If H&R Block screws up your taxes, they will pay the resulting interest and penalties up to $10,000. In my case, they did screw up my taxes (more on that in the upcoming post on accuracy), but the mistake was in favor of the IRS, so from what I can see, they have no guarantee to cover my situation.
Once Chris got the invoice for my return, he explained to me that I was in no way obligated to pay the fee and have H&R Block file my return. But that's not very comforting. I spent two hours waiting to see how much their services would cost me, and after two hours, I was hungry and antsy. I had already prepared my own taxes on Intuit Tax Online, so I had a pretty good idea that his calculation was way off. But I have to assume that if I was an ordinary taxpayer with no damn clue what my tax bill would be, I might just have accepted the amount of tax due and the fee to prepare the return. Because what are my options? Go to another tax prep house and waiting two more hours to have a 50/50 chance of the fees and/or taxes being higher?
But I'm not an ordinary taxpayer, so my dilemma is a bit different. I just had two H&R Block employees spend two hours with me so that I could get material for a blog post. And even though they gave me exactly what I wanted, I'm "under no obligation" to pay them a damn thing. It honestly makes me feel kind of crappy to not pay them, but I feel better about it because they were so far off on how much I owe.
So really I'm glad that H&R Block totally effed up my taxes. I'm the only person to ever say that.
¹I mean inaccuracy. I suck pretty hard at taxes, so I'm looking for someone who does not suck hard to help me accurately determine the inaccuracy of H&R Block's work. Hit me up if you're interested: greg @gregkyte .com
²Lazy
³I had a pretty good year.
Greg was born in Akron, Ohio, in the shadow of the Firestone tire factory. He began to swim competitively when he was eight, swimming for the Mountlake Terrace Lemmings. He graduated in 1995 from the University of Washington with a math degree. He chose math for the ladies. After serving ten-years as an 8th grade math teacher, he decided it was time for a career change, mainly because he "couldn't stand those little bastards." He began his accounting career with a local CPA firm in Orem, Utah, where he consistently failed the QuickBooks ProAdvisor advanced certification exam. Greg currently works as the Controller for the Utah Valley Physicians Plaza. He lives in Provo, Utah, with his wife and two kids. He enjoys eating maple bars, drinking Diet Pepsi, and swearing.