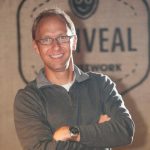 "The impediment to action advances action. What stands in the way becomes the way" – Marcus Aurelius
What does this mean? Obstacles, challenges, diversions all interrupt our line of thinking and course of action. However, in many ways, these very hindrances can be confronted and turned to opportunity and this is where we experience the Advantage of Disadvantage (from Malcolm Gladwell, David & Goliath).
The Obstacle is the Way by Ryan Holiday introduced me to the philosophy of Stoicism. In short, stoicism is a philosophy of gratitude – one that is pure and strong enough to endure anything. This philosophy is what has guided countless leaders over the past several hundred years. Whether they were mental obstacles, physical obstacles, emotional obstacles, or simply perceived obstacles; obstacles arise, problems exist – the essence is to see things philosophically and act accordingly.
First, see clearly

Next, act accordingly

Finally, endure and accept the world as it is
Evolution and technology have changed our lives. In the past 50 years, we have lived in some of the most prosperous of times, with fewer wars, less fatal diseases, and stronger systems to support a healthier, longer life. So much so that most of our obstacles today are not external forces, but internal battles that we have with ourselves and our minds. A framework for overcoming obstacles lies in our perception, our actions, and our will.
Perceptions – how we look at our specific problems and our attitude and approach to them.
How many of us have had an experience where the worst thing to happen was not the event itself, but when the event happened and we lost our cool and reason. Losing our head in the moment led to a far greater problem and caused us the most angst in overcoming. Perceptions often lead us down a path of what is wrong or bad (in contrast, insight is what often leads us on a path of what is right or good). We can choose our path by staying disciplined to separate passion from reliable data points, or to separate fear from truth.
We all have the ability and opportunity to choose how we see things. In this way, we retain the power to insert perspective into any situation. Perspective involves our context as well as our framing of an event. Our best responses come when we interpret events in our lives within our proper perspective. "Perception precedes action. Right action follows the right perspective" (Holiday p. 39)
When looking to interpret the actions of another person, remember that when people are:
Rude or disrespectful;
– they underestimate us which is a huge advantage for us
Conniving;
-we won't have to apologize when we make an example out of them
Critical or question our abilities;
-lower expectations are easier to exceed
Lazy;
-makes whatever we accomplish seem all the more admirable
Perceptions are opportunities to see right through the negative and insurmountable to the positive.
Actions – right and effective action is what moves us forward and allows us to dismantle the obstacles before us.

Right actions require movement. But you don't get anywhere until you decide in your heart to actually take that action. Courage is the name for taking action even when you are frustrated, discouraged, or uncertain of your outcome. Maybe for some of us, the action is creating the processes that will allow for right actions. Or maybe we feel paralyzed by the demands, the regulations, the never ending to-do lists that confront us every day. Moving ourselves to right action will help us to turn these feelings of setback with physical looseness and mental restraint. Rather than physical tightness and mental tightness (which is another way of living with high anxiety in our lives), we use our most powerful superpower of being physically loose and mentally tight.
A sobering thought is that all of this preparation and action may not work. We can manage our perceptions, act rightly, think clearly, respond creatively and yet still fail. While we may be embarrassed by the thought that some things are simply bigger than us, we can still use the set back to develop some other skill or trait – like humility, forgiveness, or grace. Our aim is to be people who act bravely with all that we have, accept what happens, and be ready to move on to whatever is next. That is right action.
Will – quiet humility, resilience, and flexibility. Perseverance.
We've all seen will demonstrated by how bad we want something. However, true will is best exhibited with surrender rather than higher ambition. Abraham Lincoln was a leader that embodied the Stoic philosophy of "bear and forebear, acknowledge the pain but trod onward in your task" (p 131). With all the angst and controversy around civil rights, Lincoln persevered through countless obstacles on his path toward changing the trajectory of the United States.
In many situations, our obstacles exist outside of us and sometimes we are better for simply accepting it and moving on. This is active acquiescence. Not to be confused with giving up – we just accept the obstacles for what they are and move on. If we took it personally every time a traffic light turned yellow or red, our psyche would be a royal mess. We may not like it, but we accept it and turn our attention and energy toward right action again.
Persist and persevere. When seeking long arc goals, working with dogged determination to get it done will only take you so far. To arrive at those larger ideals requires perseverance – persistence is action and energy, perseverance is a matter of will and endurance. As a former Cliff Jumper (we all started our firms as a cliff jumper, right?), one of the most surprising things for me over 6+ years of owning a firm is the magnitude of decisions and actions that are required over and over. I remember how important those early decisions and actions were to the development of our firm, and yet confronting new obstacles and important decisions kept repeating itself. Our lives are not meant for us to overcome an obstacle to then enter the land of no obstacles. We are meant to prepare to start again. Understanding perseverance in our pursuit of right action will help us conserve energy and help us keep a proper perspective. This is our will.
Final thoughts
This book is written in short chapters that contain important philosophical thoughts in dealing with obstacles along our path. There are a number of examples from Marcus Aurelius, Thomas Jefferson, Mark Twain, Margaret Thatcher, Thomas Edison, Barack Obama, and others that give us a picture and examples of seeing obstacles for what they are and acting accordingly.
"The impediment to action advances action. What stands in the way becomes the way"
As the founder of Kregel & Company, Scott holds the firm accountable to keeping a customer-focused mindset every day. He is passionate about coming alongside others in their pursuit of doing good. You can often find him within a 10 mile radius of the office training for his next marathon. He also loves bringing out the best in his three children, reading business and leadership books, and dreaming up his next great idea.