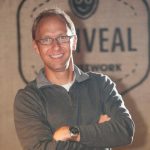 One of the greatest characteristics to exhibit is one of teachability. We admire those who operate with a pursuit of lifelong learning. In fact, how noble it is to call ourselves a lifelong learner. Or how impressive is it to call ourselves a coach who brings transformation to others. If you peel back what is at the core of learning and growth, the ability to give and receive feedback is right there staring at us.
We live in a world of evaluation and feedback from a variety of sources in a number of different settings beginning in nursery school to our work environment to our parenting and other relationships. In Thanks for the Feedback: The Science and Art of Receiving Feedback, the authors approach this important aspect in each of our lives. There is an entire industry built around teaching managers and others how to give meaningful feedback. This book addresses the matter of feedback not on the giver, but rather on the receiver. The ability to receive feedback well is a skill that can be cultivated. Receiving feedback well is also an excellent way to develop a learning culture in an organization.
What is feedback? It is really three different things, with three different purposes:
Appreciation
Coaching
Evaluation
Our first goal with receiving feedback well is separating these three things. We need all three types of this feedback in our lives as each one satisfies a different set of human needs. However, being able to separate feedback is crucial. Evaluation is the loudest of the three and can drown out the other two, so one of the keys to receiving feedback well is to get aligned with what is being offered to you.
The Feedback Challenge lies in three triggers:
Truth Triggers
Relationship Triggers
Identity Triggers
TRUTH TRIGGERS
Shifting our minds from "that's wrong" to "tell me more" is how we counter our natural inclination for wrong spotting. Wrong spotting is so easy for us because there is always something the feedback giver is overlooking or misunderstanding. We love the power we have with wrong spotting, but in the end it not only defeats wrong feedback, it defeats learning.
Another truth trigger lies in our blind spots. Our blind spots shape other people's stories about us. Some of the biggest blind spots for us involve our behaviors which are amplified by our emotions, our attribution, and our perception of impact v. intent.
RELATIONSHIP TRIGGERS
This trigger is really the challenge of our relationship with the person giving us the feedback. Our reactions are not caused by the feedback itself, but by how we feel treated by the giver, or what we think about the giver's credibility. To address this potential roadblock to receiving feedback, we should be identifying the relationship system at play here:
One step back: You + Me (the combination of our differences cause the problem)
Two steps back: Role Clashes (what role is defined in the relationship)
Three steps back: The Big Picture (what other physical, environmental, timing, policies are influencing things)
By looking at feedback from a systems perspective, it helps us reduce judgment and focuses us on taking responsibility for our part in the feedback circle.
IDENTITY TRIGGERS
Feedback is often so threatening to us because it raises questions about ourselves. When receiving feedback, we ask ourselves hard questions – am I a good person? Do I deserve respect? Can I forgive myself? When we see how our individual wiring and temperament affect our stories, we can help move ourselves from a fixed identity to a growth identity.
The first reality here is that our wiring matters. Our wiring tilts us toward being anxious or upbeat, shy or outgoing, sensitive or resilient. These emotional reactions influence our ability to manage the feedback given to us. Because of this hardwiring in us, we have a natural tendency to exaggerate feedback, and our reaction to the feedback often distorts what the feedback was even really intended to mean.
To help us control the distortion of feedback because of our emotional wiring, we can approach things with these strategies:
Be prepared by knowing your feedback footprint
Separate feeling/story/feedback
Contain the story
Change your vantage point – move to the outside position
Accept that you cannot control how others see you
Closing
In the experience of receiving feedback, we all metabolize feedback in our own way. When we shift our mindset to developing a growth identity, we will approach feedback from a much more mature standpoint. No one is perfect, in fact it is better not to believe you are. We can accept three things about ourselves to help make hard feedback easier to accept – we make mistakes, we have complex intentions, and we have contributed to the problem.
Feedback is a gift. Our ability to discern the expert insight or dismiss the unsolicited message can be everything in our ability to save our careers, our marriages, and ourselves. Our ability to see feedback as the gift that is, is dependent on our ability to receive feedback well. Choose to receive feedback well!
Scott is one part of a team of individuals that make up Kregel & Company. We change people's lives by coming alongside those in their pursuit of doing good. At our core, we are givers looking to give opportunity, peace of mind and inspiration to small businesses and their owners. We help starters and established companies with practical accounting and tax consulting and compliance solutions. Whether you are looking to move your business accounting to the cloud, need ongoing bookkeeping support or desire strategic tax, financial and operational planning, Kregel & Company CPA will provide innovative solutions to save on taxes, prevent costly mistakes and free up your valuable time to run your business. We specialize in working with Creatives… those that use their minds to make a living, and the leaders of those small businesses. You could be a medical practitioner, a professional services firm, or a construction industry professional. Working together, we look to enrich the lives of our customers so that they are better off through their relationship with us.