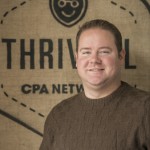 As some of you may know, my Twitter handle is @openitemlist. This can elicit a knowing grin from people who have worked for, or with, CPA firms. (I believe there's actually an episode of the Soul of Enterprise podcast where Ed Kless comments on the appropriateness of the name).
The name is both a specific reference, but also a metaphor.
At CPA firms across the country, the "open item list" is a to-do list of unfinished tasks for a specific client file. Every file will have one at some point; the universe tends not to hand you things tied up with a bow.
Thus at any given time a person working on multiple clients may have several open item lists going.  Sometimes it may feel like just about every client you'd like to get wrapped up has something outstanding. And as soon as you wrap one up, the next client comes along with an issue that requires research or a phone call.  We start to feel like Bill Murray in Groundhog Day –trapped in an unending open item list.
This is where it becomes a metaphor.  Our lives are one BIG open item list.
It doesn't matter what stage of life either. Whether it's in school or in our careers, we always have something that needs to get done. And while we may be focused on one immediate goal, getting that box checked off doesn't mean there isn't always going to be something else that we need to keep our eye on.
Our heads are full of lists like these.  Some of the boxes may be work related; some may be family or social obligations.  They look something like this:
-Call client "A" back
-Check on Facebook ad campaign
-Take car for oil change
Next week it may look completely different and as business owners it's easy to get overwhelmed.  Not only because of the rapid pace, but because our livelihoods depend on executing these items at a rate that keeps our clients and customers happy.
These are a couple things that help me as the list grows:
Make the list – First, don't panic.

 

As these to-do items add up, they can start to seem insurmountable, especially if they're all in your head.

 

Take the time to write it down.

 

Sometimes just seeing it all in one place helps you to realize you can pull it off.
Then prioritize it – it can be tempting to start tackling the top of the list or starting with the easy things, but don't forget where you make your money and how important your reputation is, especially in business.
Go with the flow – As I've said above, checking one box off is only a temporary reprieve.

 

Learn to adapt as the list changes and roll with the punches.

 

Rigidity will only stress you out more.
The open item list is a fact of life.  How we deal with it is our choice.
Bryan is a recent cliff jumper looking forward to running a firm his own way.  He aims to catalog his experiences here for future generations of cliff jumpers to learn from. Starting in January 2015, he will also be the Visiting Instructor in Accounting at Assumption College located in Worcester, MA. Bryan is also the co-host of a new podcast, Ctrl Alterego, which follows the saga of two new businesses in different stages of development.  He has joined forces with Barrett Young of The Green Abacus for this adventure. Follow along atwww.ctrlalterego.com.