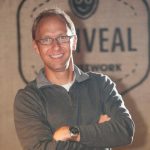 I have been a fan of Todd Henry since reading The Accidental Creative several years ago. His first book so uniquely expressed for me the idea that even an accountant can be a creative. In Thriveal, we talk regularly about approaching our businesses from the perspective of a creative, but I always wondered if we could really be taken seriously as a creative – just because we called ourselves creatives. We needed to develop practices and environments to fuel creativity in ourselves and in our firms. The Accidental Creative set the stage for building practices into our daily lives to help generate brilliant ideas "on demand." Practices such as intentional journaling, identifying a Big Three, and curating new stimuli to generate new ideas. These are the ideas that creative professionals and knowledge workers are rewarded for. If you haven't read The Accidental Creative, I highly recommend this as a must read for anyone who uses their mind to deliver value to others. With Todd's third book, Louder than Words, we have a manuscript for developing our unique voice.
"Voice" is the expression (idea) you make through a medium (platform) in order to achieve a desired outcome (impact). Your authentic voice is the expression of your compelling "Why."
As creative professionals, we have three primary responsibilities. These can be described as follows:
1. Our stakeholders – our customers, our families, our businesses
2. Ourselves – living out our intuition and productive passion
3. Our work – the hard and sometimes inefficient efforts toward your ideas
Developing your voice
When we think about developing our own voice, we will identify two voices:
– First voice – what we believe (the core of what we believe)
– Second voice – what others believe about us (is there alignment)
The outline for developing your voice begins with answering those important questions of life.
• Who am I?
• Where am I going?
• How will I get there?
A helpful way toward answering the Who am I question is by working through a series of practices. One such exercise is a practice called 50 Notables. In here you will work through five categories of questions to help you identify areas where you personally come alive in your work, or areas where your work resonates in a special way with others. Next, is crafting a Living Creed or Personal Manifesto. Inside this manifesto is where you will establish Who (is the audience for your work), What (do you do that adds value and serves your core audience), and Why. Another part of identifying "Who am I" is to look at Mentor Texts. These are virtual mentors who help shape part of the way we think and how we share our ideas – whether through books, coaching, life examples, or leaders in our industry that we admire. I found that thinking through this idea of virtual mentors or mentor texts was a very helpful reflection for me. As I wrote those names down I could see the different areas of my life that have been changed by these influences. It also helped me remember how I could best leverage how those influences can best help me in working through a current challenge or area of my life that needs some attention. Last, is finding Sherpa relationships. These are often informal relationships that last for a season for a specific purpose. Ironically, these relationships serve a similar purpose to a virtual mentor, but they happen best in the context of face-to-face relationships.
Where you are going requires that we define our intended audience. When we identify our intended audience, we also identify who we are not for. Here are some questions to ask yourself to help in thinking about where you are going. Think of about a recent project you are working on and answer these questions:
• Who is my intended audience for this work?
• What outcome or impact am I trying to achieve for my intended audience?
• What expectations will my intended audience have of me when they experience this work; and how can I exceed those expectations?
• How might I delight my intended audience by over delivering in unexpected ways?
Mastering a set of skills is the key to seeing progress in How will I get there. There are two categories of skills that help bring your vision to reality – 1) Refinement of your craft gives you the leverage to express your ideas and, 2) Intuition over emerging ideas and themes in the world and our ability to bring work in an accessible way to others. A strategic practice toward mastering a set of skills is engaging in Dailies. These are daily (or weekly in my case) practices that help to sharpen and develop skills that are related to specific long-term goals that we want to achieve. Dailies were regular practices observed by monks and can be excellent disciplines that we instill in our professional lives.
Timing and context are critically important for an authentic Voice to be heard and accepted by the marketplace. There are three context related questions centered around the above that must be considered:
• What do I care about?
• What do they care about?
• What ideas already have momentum?
Answering these questions and bringing together each piece at the right time is where you will experience the greatest fruit from your work. Questions one and two are best answered through disciplined practices that engage your mind. As you live out those practices, and the answer to question three is presented to you, your Voice will have impact to those you touch.
Louder Than Words gives us a workbook of sorts to help us uncover, develop, and deploy our authentic voice. The tension (the joy and frustration) around it all is that this is a lifelong process. And living out our days with purpose and intention is how we bless others and society as a whole. Don't live out someone else's voice. Develop yours and live accordingly.
Scott is one part of a team of individuals that make up Kregel & Company. We change people's lives by coming alongside those in their pursuit of doing good. At our core, we are givers looking to give opportunity, peace of mind and inspiration to small businesses and their owners. We help starters and established companies with practical accounting and tax consulting and compliance solutions. Whether you are looking to move your business accounting to the cloud, need ongoing bookkeeping support or desire strategic tax, financial and operational planning, Kregel & Company CPA will provide innovative solutions to save on taxes, prevent costly mistakes and free up your valuable time to run your business. We specialize in working with Creatives… those that use their minds to make a living, and the leaders of those small businesses. You could be a medical practitioner, a professional services firm, or a construction industry professional. Working together, we look to enrich the lives of our customers so that they are better off through their relationship with us.