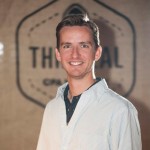 Today the Thriveal Laboratory launches its second experiment: Value Accounting Model.
The experiment's hypothesis is that "there is a more intuitive way to present financial results that requires less accounting knowledge by business owners, and more transparently reflects the financial performance of the entity."
We're convinced this area is ripe for innovation, and if you're a CPA who works with owners of small-to-medium sized businesses and you'd like to be a part of this Experimental Team, be sure to fill out the
Experiment 2 Interest Form
. The team will be formed in the coming months, we'll begin the experiment in May, and complete the protocol this summer. Members of the Experimental Team will receive perpetual licenses to the intellectual property created during the experiment, become familiar with The Experimental Framework used by the Lab to apply in their own firms, and be featured in the
Lab Report
released at the end of the experiment, among other items.
The current business environment we perceive is one in which: (a) countless online videos, blog posts, and books are written to demystify basic accounting concepts, (b) a typical small business owner is managing the business based on the bank balance rather than the financial statements, even when they're available, (c) accounting professionals converse amongst themselves about how many small business owners don't seem to understand what makes their businesses tick, (d) accounting data is extensively re-purposed into a form that analysts, budget teams, and management can make sense of and use for their needs, and (e) business decisions are being inhibited because there's a lack of understanding of how the risk affects the entity's economic model.
The results we'd like to achieve from the experiment are: (1) small businesses owners commenting that their financial performance makes more sense to them now, (2) accountants having to spend less time explaining accounting, and more time going right to insights and planning future actions, and (3) the beginnings of a simple and visual framework for unified perspective on financial performance.
We've been working on the material for this experiment for some time. We're excited to form the Experimental Team and work through the protocol to develop new intellectual capital with each other and for the profession — googles on, and I hope you'll
join us
!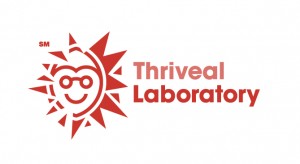 Adrian G. Simmons is a CPA innovating ways to put money in its place. He is Chief Creative Designer of his firm, Elements CPA, LLC where he works with the team to help their customers become financially strong, so they can focus on what truly matters in life. And he's also a Practicing Fellow with the VeraSage Institute (the revolutionary think tank for professional knowledge firms), and Director of the Thriveal Accounting Laboratory (helping to accelerate the adoption of today's innovations, and contribute to the imagining of tomorrow's).