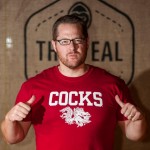 My hair sucks. It sucks bad.
Since my hairline isn't receding and I don't have a bald spot, I don't have male pattern baldness. Instead I've got female pattern baldness (FPB), which means really thin hair on top. The sides are bushy as hell, but the top is thinner than an Olsen twin.
I first noticed my FPB in a photo back when I kept my hair buzzed. I loved the buzz cut. No bed head. No hat head. Whenever I did get bed and/or hat head, that was the universe telling me to cut my damn hippy hair.
So I bought $20 clippers in 1999, and I amortized them over ten years. Averaging one buzz cut every two weeks puts a decade of haircuts at about 8¢ each.
But then in 2009, I realized that a buzzed head and a Van Dyke was more of a 1990s pro baseball look, and less of a 21st century accountant look. Time to start getting real haircuts.
So I found a place called Downtown Salon where haircuts cost just $10, and I could feel like a hero by tipping a whopping 30%. And Kassi did a fine job. But she never really did anything to help me mitigate my FPB.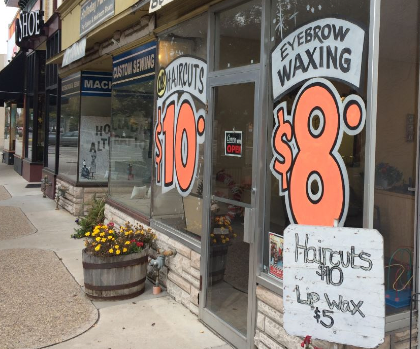 I asked Kassi if she could cut it different or style it different to minimize my glaring scalp. She didn't really have anything to offer in that department and just trimmed what few hairs I had.
The Bible says that God knows the number of hairs on your head. Kassi knows the number of hairs on my head, and I think she was charging me 10¢ each to cut them.
It's no surprise that for $13 I was just getting a haircut. No frills. Come in, tell her the usual, and fifteen minutes later, I'm headed home with shorter thin hair and an itchy neck.
Now, I'm not proud of this next part. See, I don't know how to break up with a hairdresser, and I had a window of opportunity to bail on Kassi when she had her baby. Desperate times call for dickish measures. Plus I was upset that her new baby would probably come out with more hair than me.
So I defected from Kassi at Downtown Salon to Twix at Shep Studio. That's right. I went from a salon to a studio¹ and from a lady named Kassi to a grown man named Twix. Not only that, I went from a $10 haircut to a $45 haircut. But from a bigger perspective, I went from an 8¢ haircut to a $45 haircut. No, wait. It's a $54 haircut because (1) I don't know how to break up with a hairdresser, and (2) I don't know how much to tip a hairdresser. So I guessed 20 percent.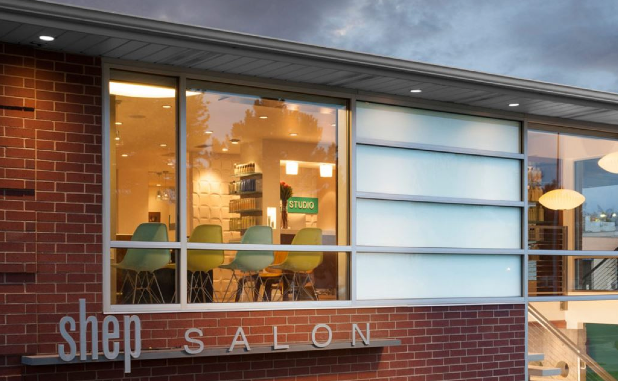 And I'm perfectly happy paying $54 for a Twix haircut. Why? Because Twix has some really great techniques to cut and style my stupid hair so I look less like a bald woman. Not only that, he washes the hair. Pregnant Kassi didn't do that. And, AND, the chair I sit in when he washes my hair is a Shiatsu massage chair. Not only that, he offers a shoulder massage at the beginning of each haircut. Is that normal? I don't know. But I've never said no. Not only that, he's a really nice guy, and we have good talks while he puts on my foils. And he kisses me on the mouth when I leave.²
The point is, I'm a cheap son of a bitch with shitty hair who's always seen a haircut as a commodity. But I've been converted to paying a lot more in order to receive more value.
But why? How did that happen?
I had a need that grew (thinned) over time. So I stopped looking for a commodity. Why did I choose Shep Studio? Because they were expensive. I assumed that if I paid a lot for a haircut, I could expect a solution to my crappy scalp situation.
And then once I got to Shep Studio and experienced the great customer service provided by Twix, I was hooked.
A lot of people see tax and accounting services as commodities, and for a lot of those people that's not going to change. However, for a lot of them it will. And when consumers have bigger needs they go looking for expensive alternatives because price signals quality. You're not going to leave a $10 haircut shack just to go to another $10 haircut hovel and expect less noticeable female pattern baldness.
You've got to stop winning business on price, start charging what you're worth, and start delivering results commensurate with the prices you charge.
Also, when we stop trying to provide goods and services and instead provide an experience, we deliver more value to our customers, and we can charge more for that.
I'm going to keep going to Twix because he delivers an exceptional customer experience, and I feel like he's become my friend. Maybe I feel that way because I'm a friendless loner. Maybe I feel that way because he's a fantastic actor. Regardless, I feel like he's my friend, and I'll kick your ass if you make fun of his name. He's named after a delicious candy bar. Just like Heath Ledger.
¹Relax. I know the picture says Shep Salon, but it's Shep Studio. Click the link.
²He doesn't really put on any foils.
Greg was born in Akron, Ohio, in the shadow of the Firestone tire factory. He began to swim competitively when he was eight, swimming for the Mountlake Terrace Lemmings. He graduated in 1995 from the University of Washington with a math degree. He chose math for the ladies. After serving ten-years as an 8th grade math teacher, he decided it was time for a career change, mainly because he "couldn't stand those little bastards." He began his accounting career with a local CPA firm in Orem, Utah, where he consistently failed the QuickBooks ProAdvisor advanced certification exam. Greg currently works as the Controller for the Utah Valley Physicians Plaza. He lives in Provo, Utah, with his wife and two kids. He enjoys eating maple bars, drinking Diet Pepsi, and swearing.