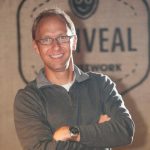 The past summer involved some re-reads of a couple of important books in my life. My last book review introduced Healing Leadership, a book which hands down has had the most significant influence on my life in the past 5 years. However, I will also say that Implementing Value Pricing is right up there as a book that has helped shape me as a professional and the development of our firm in a significant way.
Implementing Value Pricing, by Ron Baker, is essentially a treatise for operating a professional knowledge firm that is focused on value identification and value creation. It is developed from economic theory and human behavior. Now, you may have read this book already, but let's break it down and remind ourselves of some of the innovative ideas we can implement.
As I cracked open the book again, I noticed all these short sentences that were underlined. I thought it might be helpful for us to do a quick list of Ron Baker headache quotes (which can also double as sweet bumper stickers on an accountant's car!):
Growth simply for the sake of growth is the ideology of the cancer cell, not a strategy for a viable, profitable firm.
Value billing takes place in arrears, whereas value pricing take place up front.
There is no right way to do a wrong thing.
Profits come from risk.
Risk avoidance is the antithesis to a successful enterprise.
Business is about adding more value to your customers.
War destroys, commerce builds.
Value is not only subjective, it is contextual.
Price transmits the most important signal to the customer – what the firm believes it is actually worth.
People buy emotionally and justify intellectually.
A service needed is always worth more than a service delivered.
No firm can compete on quality alone.
Customers are not price-conscious; they are value-conscious.
You are touching your customer's soul.
Do not let your competitors determine your price, as they have no interest in your firm's long-term viability.
Price the customer, not the service.
There is no such thing as a commodity. Anything can be differentiated.
Markets do not set prices – sentient humans do.
Bad customers drive out good customers.
Developing an entrepreneurial and knowledge worker culture is the responsibility of the firm's leadership.
Pricing is more of an art than a science.
Measurements can crowd out judgments.
A helpful way to approach this book is by breaking it down into the following key themes:
We sell intellectual capital (rather than time)
Customers buy value (rather than time)
Total Quality Service – a developed value proposition for a customer to buy
A model for implementing value pricing
Intellectual Capital
The ideas behind intellectual capital are such a contrast to the approach embodied by many professional service firms of the past. Firms of the past have followed the Labor Theory of Value endorsed by Karl Marx. This theory where inputs determines outputs has been played out with the following formula:
Revenue = People Power x Efficiency x Hourly Rate
An honest understanding of intellectual capital will force believers to view professional knowledge workers as more than efficiency machines that churn out billable hours. They will organize their firms around the ideas that:
Human capital is owned by the knowledge worker,
Structural capital (database, files, processes) is owned by the firm, and
Social capital is owned by no one.
With this understanding of the role of intellectual capital, we can use our creative minds to deliver value and create wealth for our customers. The Five C's of Value are…
Comprehend value to customer
Create value for customer
Communicate value you create
Convince customers they must pay for value
Capture value with strategic pricing
Customers Buy Value
There are various buying patterns exhibited by individuals. Customers are human and people buy emotionally and justify intellectually. As sellers, we can play to these impulses by recognizing the emotion of pricing up front when a service is needed (and before it is delivered). We then need to help our customers justify intellectually by actually delivering a total customer experience. This is where a professional knowledge firm will differentiate itself with quality, price, and service that produces those moments of magic for people.
Total Quality Service
It is safe to assume that almost all professional service firms will make a claim in one way or another that the quality of their work is a differentiator. When you honestly look around and see, quality is a table stake these days. As Baker notes, "no firm can compete on quality alone." So, what is an alternative? We can take note that customers understand how they are treated. Does the experience our customers have with our firms communicate our commitment to total quality service?
Karl Albrecht is considered the founder of the Total Quality Service movement. He uses the phrase, "Moment of Truth" (MOT) to identify an effective method to distinguishing your value proposition with your customers. Each MOT is a minor event, but over time they build into the outgrowth of your value proposition. The result is either a positive or a negative experience. Albrecht says, "When the moments of truth go unmanaged, the quality of service regresses to mediocrity." The lesson here in creating a truly differentiated service offering is to be keenly aware of the entire experience you are giving your customers.
Eight Steps for Implementing Value Pricing
Conversation – this is where you have the ability to comprehend value to the customer and communicate the value you can bring. The key is to focus on customer wants, rather than customer needs.
Pricing the customer – questions to ask on value, rather than services
Developing and pricing options – this is where we offer more than one price to a customer. Ideally, you will present 3 options based on your Reservation Price, your Hope for Price, and your Fist Pump Price.
Presenting options to the customer – this presentation is done in person, with a timeline for a response.
Customer selection codified in the Fixed Price Agreement – this is your proposal with scope of work, timing for work, and the associated responsible parties for each.
Proper project management – a clear assignment of responsibility and delivery to customer is outlined here.
Scope creep and change orders – when the work necessary to achieve the desired results exceeds what was originally planned for, the change must be noted and communicated with the customer and priced accordingly.
Pricing After Action Reviews – reflecting and learning from our previous assumptions and actions help us develop pricing as a core competency.
Reading Implementing Value Pricing a second time was a humbling experience for me. In the ongoing learning process of running a firm, the ideas and content of the book were as rich as ever. Ron Baker has done so much to influence the public accounting profession and in this book we have a front row seat to the radical business model that is influencing future CPA firms.
Scott is one part of a team of individuals that make up Kregel & Company. We change people's lives by coming alongside those in their pursuit of doing good. At our core, we are givers looking to give opportunity, peace of mind and inspiration to small businesses and their owners. We help starters and established companies with practical accounting and tax consulting and compliance solutions. Whether you are looking to move your business accounting to the cloud, need ongoing bookkeeping support or desire strategic tax, financial and operational planning, Kregel & Company CPA will provide innovative solutions to save on taxes, prevent costly mistakes and free up your valuable time to run your business. We specialize in working with Creatives… those that use their minds to make a living, and the leaders of those small businesses. You could be a medical practitioner, a professional services firm, or a construction industry professional. Working together, we look to enrich the lives of our customers so that they are better off through their relationship with us.