FOR IMMEDIATE RELEASE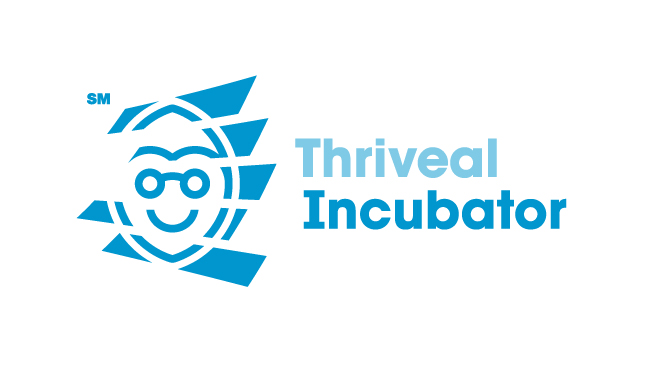 Thriveal Launches an Incubator for Accounting Entrepreneurs
By Jason Blumer, CPA
June 15, 2015
Greenville, SC – The Thriveal Network announces the launch of its Incubator, a year-long program to foster the creation of creative firms and creative firm owners. The first of its kind, the Incubator program seeks to continue the global mission of Thriveal to change the accounting profession into one of high value entrepreneurs.
Anyone considering starting their own firm, or those who have started their own firms within the past 12 months, can apply online by paying a $250 application fee. The year long course will be lead by Incubator Director, Joey Brannon, CPA, and mentors to the participants include Ron Baker, Jason Blumer, Melinda Guillemette, Jeff Phillips, and Tim Williams.
Participants will be led through an Intensive Strategic Plan Build of their firm in the first 60 days, and will then transition into the execution and related coursework around the Strategic Plan they have built. The Incubator will end with required participation in an online Incubator Community, with graduation scheduled for July of 2016.
"We need experimental firm owners ready to build an enterprise that changes the lives of those they serve. Our world is changing at a pace that is hard to keep up with. The Incubator seeks to prepare accounting firm owners to become the courageous entrepreneurs that our profession desperately needs," said Jason Blumer, Founder and CEO of the Thriveal Network.
Joey Brannon, CPA, Incubator Director said, "we are looking for serious firm owners. The participants in the Incubator will be expected to launch their firms during the program, and execute their strategic plan. To ensure every firm's success, accountability and support will be provided through an online private community."
The deadline to apply for the Incubator is Friday, June 26, 2015, midnight EST.
For More Information
Entrepreneurial firm owners interested in the Incubator can find more information here:
and apply online here:
About Thriveal
The purpose of the Thriveal Network is to support firm owners as they learn how to become better business owners, lead people with courage, experiment with new innovations, and change the lives of those they serve. Thriveal is a global community with over 70 members in countries around the world.
Contact
To learn more about this opportunity, please contact
Jason Blumer, CEO of Thriveal
Telephone: (877) 322-9939
info @ thriveal.com
@thrivealcpas