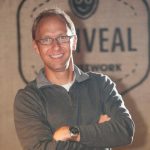 Many of us have heard of Mastering the Rockefeller Habits. You know – the standing meetings, the quarterly priorities, the common language of reporting, communication and feedback loops. I'll be honest… I never read the book.
Well, last fall, a customer reached out about some ideas of theirs as it related to a major project undertaking. They talked about a weekly check-in, they talked about budget line item responsibility, they wanted communication rhythm and short-term goals established. I knew right then that our team could add great value to this customer by being a catalyst to model and carry out the very practices taught by Verne Harnish and the team at Gazelles. To my benefit, Scaling Up was just published as the first major follow up to Mastering the Rockfeller Habits. This book looks to build on the ideas in the previous book and includes real life examples and insights gained along the way. Scaling Up takes you through the following:
4 Decisions a leader must address: People, Strategy, Execution, and Cash
The One-Page Strategic Plan
Vision Summary document
So my journey began into the teachings of Harnish.
People
The key idea here is aligning the right people doing the right things right (yep, now read that 10 times fast!). How can we help people play to their strengths? How do we set clear expectations and give others a clear line of sight? How can we motivate and remove obstacles on the path to success?
Some key insights:
Hire fewer people, but pay them more
Look for alignment from all stakeholders (employees, customers, vendors) engaged in the business
Would you rehire all of your stakeholders?
Strategy
I loved the description Harnish uses for strategic planning… it is strategic thinking and execution planning. Isn't that great? Strategy is insight driven. We look around us and gather ideas and examples of how others have "connected the dots" to bring about a great product or idea. Then we experience how this thinking came to the market in a real and tangible way. This often involves different skill sets to pull this together well (now, think back to area of People).
There are several tools that can be utilized to help with strategic thinking:
Vision summary
SWT (Strengths, Weaknesses, Trends) analysis
7 Strata of Strategy
One-Page Strategic Plan
Execution
The second part of strategy is execution planning. This is where you lay out Who, What, When. And for large initiatives, each activity is broken down into pieces that move you forward, one weekly or monthly meeting at a time.
Harnish reinforces the Rockefeller Habits checklist in this area.
Cash
Let's be honest. You can't not talk about cash in any business. To fail to talk about cash is a huge disservice to our customers. This section addresses the cash conversion cycle in a business and helps you to understand the 7 financial levers that impact cash. And last, you walk through Cash Acceleration Strategies by working through your cash conversion cycle and breaking it down into four components to understand and accelerate cash flow.
The One Page Strategic Plan (OPSP)
What seems like something so simple and so basic is also so critical to business-wide communication. This tool is really the key to keeping everyone on the "same page." Yes, this is a one-page document that addresses the company's vision, values, strategies, goals and priorities. The document is jam packed with key information for the company so you need to be concise and focused.
Vision Summary Document
This part of the company strategy highlights the company's Core Values, Purpose, and Brand Promises. You are then challenged with laying your BHAG (big hairy audacious goal) out there. All stakeholders in your business will experience this key document as they see their part in the 3-5 year, the 1 year, and the 90 day strategic priorities.
Throughout the book, you see references to other great minds in business strategy and leadership… Jim Collins, Tom Peters, Greg Crabtree, Patrick Lencioni, Gary Hamel. Collectively, they understand the value of common language in business consulting as well. Harnish is not afraid to use the ideas of others and incorporate them into this important strategic planning book. I think you will appreciate the references to many of the business concepts that you are already familiar with.
As I think about growth minded business leaders, one common characteristic that I see is… accountability. These individuals seek honest accountability of themselves and others. They look to key influencers in their lives to give accountability. As key advisors to our small business customers, we have an awesome opportunity (and an awesome tool in this book) to be a meaningful source of accountability. By introducing some of the ideas from this book, our relationships with our customers will change. We will change as we bring insight to their business and they will change as they experience the fruit of focused and strategic work in their business.
Scott is one part of a team of individuals that make up Kregel & Company. We change people's lives by coming alongside those in their pursuit of doing good. At our core, we are givers looking to give opportunity, peace of mind and inspiration to small businesses and their owners. We help starters and established companies with practical accounting and tax consulting and compliance solutions. Whether you are looking to move your business accounting to the cloud, need ongoing bookkeeping support or desire strategic tax, financial and operational planning, Kregel & Company CPA will provide innovative solutions to save on taxes, prevent costly mistakes and free up your valuable time to run your business. We specialize in working with Creatives… those that use their minds to make a living, and the leaders of those small businesses. You could be a medical practitioner, a professional services firm, or a construction industry professional. Working together, we look to enrich the lives of our customers so that they are better off through their relationship with us.