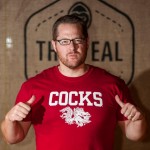 Moe Szyslak is a crappy entrepreneur. He's crappy at lots of things, but he's a really crappy entrepreneur. The only reason his tavern hasn't gone out of business in the past 26 years is because it's not real. That being said, sometimes he comes close to not sucking.
In the middle of Season 3, Moe says to Homer, "Business is slow. People today are healthier and drinking less. … If it wasn't for the junior high school next door, no one would even use the cigarette machine. … Increased job satisfaction and family togetherness are poison for a purveyor of mind-numbing intoxicants like myself" ("Flaming Moe's"). However, people's aversion of rats, cockroaches, and Hepatitis B are also poison for Moe's business. His bar is a dump, but he pins the problem on the business environment. It's easy to blame business troubles on external forces: competition, stupid consumers, changing regulation, etc.
The weird thing about accounting is that nearly all of our business success is due to external forces. Taxes continue to get more complex, forcing more people to come to us for tax prep and advice. Regulatory proliferation and changes in GAAP create plenty of business for purveyors of mind-numbing spreadsheets.
But it's not always going to be like that.
To his credit, Moe runs a differentiated business with a very narrow position. He specializes in Duff beer. If you want anything else, you really need to go somewhere else. Although the Duff Brewing Company bottles Duff Light, Duff Dry, Duff Dark, Raspberry Duff, Lady Duff, Tartar Control Duff, Malaysian Duff, and Scandinavian Düff, Moe usually only has classic Duff.
Tim Williams would be proud of Moe for having such a narrow focus. Tim Williams would also be disappointed in Moe for picking such a stupid focus. It is imperative that you find a hyper-specific niche; however, it's possible to choose a dumbass hyper-specific niche.
Despite his narrow focus, Moe was out of Duff. His supplier cut him off for slow payment. After it became clear that Moe couldn't remember how to make mixed drinks, Homer suggests a concoction that he threw together at home after his sister-in-law, Patty, drank his last Duff:
"I decided to mix the little bits left in every liquor bottle. In my haste, I grabbed a bottle of the kids' cough syrup. It passed the first test: I didn't go blind." Then some ashes from Patty's cigarette fell into Homer's beverage, lighting it on fire. "I don't know the scientific explanation, but fire made it good."
Moe followed Homer's recipe and it became a smash hit. He called it the "Flaming Homer Moe," and everybody in town wanted one several.
Forget the ethics of Moe stealing Homer's intellectual property. (As Moe said, "Homer came up with the drink, but I came up with the idea of charging $6.95 for it.") Moe "developed" an innovative product and it revived his struggling business.
The Flaming Moe became Moe's new, non-dumbass niche. He even renamed his bar "Flaming Moe's." But keep in mind, his new niche revolved around a product, not a service. His product was great; his customer experience sucked. As one patron said, "I hate this joint¹, but I love that drink."
The Flaming Moe was so successful it caught the attention of Tipsy McStagger's Good Time Drinking and Eating Emporium's vice president, Harv Bannister. The McStagger organization was unable to reverse engineer the Flaming Moe. "The way we usually work in these situations is to steal the recipe and run the inventor out of business. … We've got a laboratory for this kind of thing. We've got it all figured out except for one ingredient."
The Flaming Moe was such a valuable innovation, Harv Bannister offered Moe $1 million for the recipe. But before Moe was able to sign the legal documents, Homer, insane with jealousy, publicly divulged that the secret ingredient was cough syrup, at which point Harv tore up the purchase contract and said, "Thank you, Mr. Nuball. Gotta go, Moe. Tough luck."
At that point, the Flaming Moe recipe became public knowledge, and everyone in town, including street vendors, started selling them. The commoditization of the Flaming Moe and the resulting competitive pressure put Moe and his bar back to where they started.
Peter Drucker said, "Business has two – and only two – basic functions: marketing and innovation." And the guys from 37signals aren't convinced that marketing is all that important: "You need to focus on creating something awesome, rather than expending resources to promote something that's mediocre."
We need to be continuously innovating. As soon as you hit on something that kicks butt, you've got to start your search for the next thing that kicks butt.
Moe had a innovative product (one that he should have patented), but he never started the quest to find the Flaming Moe's successor. He failed to embark on the quest for the next big rage of the raging alcoholic.
Always searching for your Big Next is what Steve Jobs meant when he admonished the class of 2005 at Stanford to "stay hungry."
The economist Joseph Schumpeter coined the term "creative destruction" in 1942 meaning "the process of industrial mutation that incessantly revolutionizes the economic structure from within, incessantly destroying the old one, incessantly creating a new one." Whatever your economic structure is, it will be destroyed and replaced with something new. That's why the most basic function of your business must be innovation.
We see this theme play out a lot in The Simpsons. Homer made tons of money with his snow plow business, Mr. Plow. What's that name?² But when his BFF Barney Gumble launched Plow King and bought a bigger, badder snow plow, he ate Homer's lunch.
However, we can learn from Homer's example, at least when we look at it from a global scale. Homer is a textbook serial entrepreneur. As the entire series unfolds, it's clear that he's always working on his Big Next. He just never starts early enough. (The constraints of the traditional sitcom require that all his ventures fail within 22 minutes.)
In the episode "Papa's Got A Brand New Badge," Homer is contemplating starting his own security company and says, "I've had a lot of jobs in my life: boxer, mascot, astronaut, baby proofer, imitation Krusty, truck driver, hippie, plow driver, food critic, conceptual artist, grease salesman, carny, mayor, grifter, body guard for the mayor, country western manager, garbage commissioner, mountain climber, farmer, inventor, Smithers, Poochie, celebrity assistant, power plant worker, fortune cookie writer, beer baron, Kwik-E-Mart jerk, homophobe, and missionary, but protecting people, that gives me the best feeling of all."
Whatever you're doing, regardless of how successful it is, take the time to invent your next move – to invent your next self. You always want to be the agent of creative destruction and never just its causality.
¹By "joint" he was referring to a dirty, cheap, or disreputable place of public accommodation or entertainment (not a marijuana cigarette).
²It's Mr. Plow.
Greg was born in Akron, Ohio, in the shadow of the Firestone tire factory. He began to swim competitively when he was eight, swimming for the Mountlake Terrace Lemmings. He graduated in 1995 from the University of Washington with a math degree. He chose math for the ladies. After serving ten-years as an 8th grade math teacher, he decided it was time for a career change, mainly because he "couldn't stand those little bastards." He began his accounting career with a local CPA firm in Orem, Utah, where he consistently failed the QuickBooks ProAdvisor advanced certification exam. Greg currently works as the Controller for the Utah Valley Physicians Plaza. He lives in Provo, Utah, with his wife and two kids. He enjoys eating maple bars, drinking Diet Pepsi, and swearing.