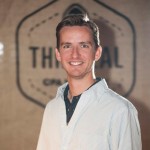 It's that time of year: time for Thriveal Laboratory's list of 3 experiments to try in 2015.
Building on the idea that the phrase that will change your business's future is, "I'd like to try an experiment. . .let's see if this works," we'd like to challenge you to identify one or two things you'll try new this year.
And to jumpstart the process, we've put together 3 experiment suggestions for you. Choose ours, identify your own — whichever you do, the point is to identify an uncharted area you think has the greatest potential for your firm and to make a move.
Coffee coach each of your team members: We spend time in coffee meetings with our customers (both new and existing), but what about our team members? Plan to meet with each of your team members at least once during the year for coffee and have an informal conversation similar to the ones you may have with your customers: where they see themselves going in their development, what they like and dislike, what would help them grow, how they think they should be focusing their attentions over the next six months, etc. I'm gonna bet it'll be worth much more than the $2.35. (If you're looking for a book to help, Coaching Questions looks pretty good.)
Prototype your evolved business model: Read our post on the Lab's business model prototyping experiment, access the Experiment Database linked there for the published Lab Report and its raw data, buy the Business Model Generation book, sit down by yourself or with peers to outline your existing model, and then prototype your next evolution business model. You'll be glad you did in a few years.

Don't send tax organizers to customers. It's probably too late to accomplish this tax season, but you can plan to use November/December 2015 to get everything in place for next tax season. Consider how you use organizers, what the customer experience is, what might be more effective for all parties, etc. (I actually did this experiment with our firm last year, and am very happy we did.)
As you choose and conduct your experiments, don't forget to take a healthy dose of the courage to be wrong. And be sure to avail yourself of the Thriveal Lab's experiment design templates and result reporting templates — they'll help provide you some scaffolding for the process that'll keep you headed in the right direction.
Let something be different in your firm by this time next year! Feel free to share your ideas in the blog comments below, and as we like to say in the Lab: Goggles on! 🙂
Adrian G. Simmons is a CPA innovating ways to put money in its place. After working as an auditor out of college for KPMG, he joined his father in public practice in 2002, and now acts as the Chief Creative Designer there. With the team, he looks for ways to help their customers become financially strong, so that they can focus on what truly matters in life. Adrian likes tech, uses a fountain pen, successfully attempted a half-marathon (and may try another), and prefers dark over milk chocolate.