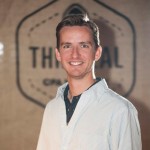 The first hypothesis tested by the Thriveal Laboratory is that "there will be multiple successful business models for accounting firms of the future." This challenges the notion that all accounting firms are moving towards one new model.
To test this hypothesis, we gathered a team of six CPA firms, surveyed the current landscape, acquainted ourselves with a powerful business modeling tool, generated concept sparks in two ideation sessions, and prototyped six different accounting firm business models.
On December 17, the Lab released its results to the accounting profession in a live, 30-minute webinar and published them in its first Lab Report. You can watch the presentation in this video: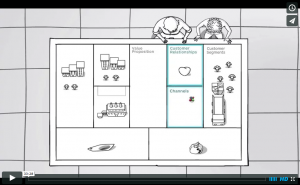 And the beautifully designed Lab Report is now available from Thriveal Lab's newly-launced Experimental Database. The Experimental Database is the hub of Thriveal Lab's work: it houses all the raw data from each of its experiments, all of its published Lab Reports, and all of the experiment designs and results submitted by accountants across the profession. The Lab is opening full access in its database for Experiment 1 to everyone — you can gain access using this invitation link.
Today, Experiment 1 moves from inside the Lab's walls, out into the profession: using the Experiment Design and Experiment Results webforms released last June, you can: (a) conduct the same experiment yourself or with a group of your peers, (b) modify the experiment design we followed to your own purposes, (c) take part of your own practice and apply one of the models we prototyped, or (d) even launch a new firm using the ideas presented. The experiment is now yours, but you are not alone. When you contribute your ideas and experiences back into the Thriveal Lab community, you'll be granted access to what others have shared too, and in that way perpetuate a Chain Reaction of experimentation that grows and gains energy to change for the better.
As I shared in the opening letter of Lab Report 1, "These are exciting times to be a CPA, but it requires us to be imaginative. Here's what we came up with — we look forward to seeing what you contribute, and what we can accomplish together."
Goggles on!
P.S. Many thanks to our Lab Partners, who believe in the Lab's mission to 'accelerate the adoption of today's innovations, and contribute to the imagining of tomorrow's' and back that belief with funds. Chief among them is our Strategic Lab Partner Xero and Founding Lab Partners Blumer CPAs and The Green Abacus. To see a full list of our Lab Partners, and to join their ranks, learn more at Become a Thriveal Lab Partner.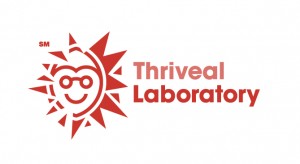 Adrian G. Simmons is a CPA innovating ways to put money in its place. After working as an auditor out of college for KPMG, he joined his father in public practice in 2002, and now acts as the Chief Creative Designer there. With the team, he looks for ways to help their customers become financially strong, so that they can focus on what truly matters in life. Adrian is also the Director of the Thriveal Laboratory and a VeraSage Fellow. Adrian likes tech, uses a fountain pen, successfully attempted a half-marathon (and may try another), and prefers dark over milk chocolate.