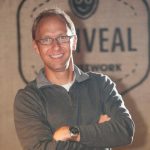 So, if any of you are like me, inspiration is a source of fuel and motivation. Leading a small firm is hard. Meeting the increasing needs of growing customers is challenging. Intentionally developing individual skills takes focus and precious time. And inspiring a group of smart people to work together toward a common goal is a lofty pursuit.
As we look to close another year and lean into the start of 2015, I found myself looking for an inspirational book to help shape my mind for the New Year ahead. I found Make Your Mark: The Creative's Guide to Building a Business with Impact, published by 99U.com. Many of us have felt that tug in our hearts and minds that our businesses are more than a paycheck and a job. In fact, that kind of thinking alone is not even found in today's creative businesses. We are driven by our commitment to our craftsmanship, beautiful service experiences, giving back and paying it forward. However, a commitment to all of those things can be lost without the attention to creating a sustainable business. A sustainable business is one that pays attention to execution, distribution, packaging, marketing, messaging, strategy, and leadership. A sustainable business is one that acts out its inspiration.
Make Your Mark approaches this book by acknowledging a creative maker's natural inclination toward creating and doing great work. But making great art, science, or thought is not alone enough to make an impact that will change the world for the better through business. It takes channeling the creative mind around key business principles centered on defining your purpose, building your product, serving your customers, and leading your team.
Defining your Purpose
The starting point for determining your purpose is surprisingly found by not looking at yourself, but looking at what is missing and what is needed by society. From there, we then can align our individual talents, training, and passions to what is missing and build a purpose driven business.
Find your purpose – look to solve a problem. Problems come in all sizes and levels of significance, but as long as it's real and it affects people, you have an opportunity and a starting point to make an impact.
Look outward, not inward – focus on what your customers need. Pour your energy, attention, and innovation on what others need and keep your focus on iterating with an outward mindset.
Be a giver, not a taker – simply put… create more value than you capture.
Building your Product
In our knowledge based firms, our products are our service delivery and ultimately the experience of it and nothing else. That's right; our excellent customer service is nothing without the very experience of it. If you want your service to stand out, do something remarkable.
Go easy on your customer – remember to put yourself in their shoes to consider their frame of mind.
Get one thing right – deliver an exceptional experience with one thing your customer needs. Once you've nailed down that one thing, build out your services from there. You create a high level of trust by delivering remarkably well with that first experience. Your customers then will be ready to purchase from you again and again.
Serving your Customers
What is our "job" in serving our customers… acting and listening as a human being. In serving our customers we want to instill confidence in each step of their experience with us. When we understand that one of the most important things we can provide to our customers is confidence, then in serving our customers, we should look at each step in our processes and consider how this instills confidence with them.
Storytelling – build story into your brand and help your customer to see themselves in that story.
Notice the little things – be sensitive and diligent with the details that improve people's lives. The metrics of success with others is in Wisdom, Wonder, Well-being and Giving (from Arianna Huffington's Thrive).
Get to know your customer – much of this is necessary when creating a product or service, but to be sustainable, there must be ongoing attention to understanding the needs of customers. Our service delivery should consider the rapid changes in how customers expect to experience this. This is another way that we can choose to be remarkable with our customer experiences.
Leading you Team
Clayton Christensen says that "… if you want to help other people, be a manager. If done well, management is among the most noble of professions." We've all experienced a disenfranchisement with 'management.' Many of us have worked for poor managers in the past, or maybe some of us are currently managing poorly in our current roles. A dismissive attitude to management because of these experiences is a poor excuse for embracing a leader's role with your team. For businesses to succeed with impact, we must lead well.
Make sure everyone is on the same page – in a time where we are more connected to one another, the harder it can be to communicate a consistent message that drives focus and accomplishment of your core purpose.
Repeat yourself… often.
Create healthy environments – we cannot shape people's personalities, but we can shape an environment that produces great work.
Make Your Mark is a book designed to move you from keeping your art, science and thought to yourself and taking your craft to the marketplace. Use this time of the new year to refocus your mind on creating a more sustainable business. It is a short read, pick it up now and by New Years you might be inspired and reenergized toward building your business with impact.
Scott is one part of a team of individuals that make up Kregel & Company. We change people's lives by coming alongside those in their pursuit of doing good. At our core, we are givers looking to give opportunity, peace of mind and inspiration to small businesses and their owners. We help starters and established companies with practical accounting and tax consulting and compliance solutions. Whether you are looking to move your business accounting to the cloud, need ongoing bookkeeping support or desire strategic tax, financial and operational planning, Kregel & Company CPA will provide innovative solutions to save on taxes, prevent costly mistakes and free up your valuable time to run your business. We specialize in working with Creatives… those that use their minds to make a living, and the leaders of those small businesses. You could be a medical practitioner, a professional services firm, or a construction industry professional. Working together, we look to enrich the lives of our customers so that they are better off through their relationship with us.