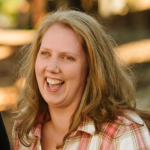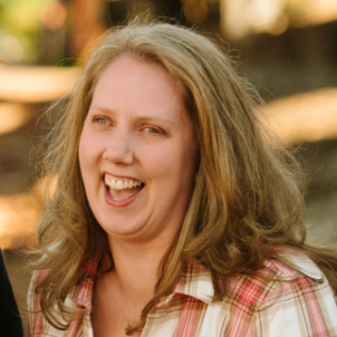 I love planning Deeper Weekend. It is so fun to plan all the little surprises and details for our members and guests that make the trip to Greenville. And it's my opportunity to interact with several vendors as the customer in a short period of time. That means I get to compare one customer experience to another. Some companies are a pleasure to work with. Others, not so much. And the good ones make the rest look pretty bad.
The truth is we like to feel good, and we like to work with people that make us feel good. We are emotional people, and no matter how reasonable we are, if we are frustrated by a vendor, we'll stop working with them. No matter how nice the product or service is.
Let's take the bartending business I hired for the welcome reception. (Might as well give them a plug – use Liquid Catering if you're ever planning an event in Greenville!) I get the overall impression that they have their act together. When I contacted them initially, they immediately took control and told me how they operate. I knew the pricing for their packages, what was included, and when payments were due. They told me how I would go about choosing the drinks we would serve at our event. I know what time they will come set up at the venue. And I have worked with ONE person consistantly throughout the process.
And then they went above and beyond and asked me about my decor for the event so they could coordinate with me. I didn't expect that. But it made me happy to know that they are doing their part to make me look good. Assuming everything goes as expected, I will definitely hire them again.
On the other hand, I am dealing with a re-order right now with a different vendor. It's a re-order because they got it wrong on the first attempt. They got a color wrong on some custom swag I ordered. This is unfortunately not a surprise because I have dealt with FOUR different people via email during this process, sometimes two or three of them on the same day. So when I told one person that I needed to make changes on my proof and then got the same approval request from an entirely different person later that night, I should have known there was a strong possibility for errors. I had to give both of them my changes, and yet somehow, neither one of them made those changes. Other issues: they shipped my order but never sent a receipt. I had to look at my bank feeds to see if I was overcharged. Their label on the box I received says I got one thing, but the contents of the box contained something else. There is more to the story, but the bottom line is that dealing with this vendor feels stressful. I feel uncertain that I will have what I need by Deeper Weekend. I feel frustrated that they are giving me more to do during such a busy time for me. I feel confused by having to communicate the same information repeatedly to different people in their company.
And here's the kicker. Both companies have reasonable prices in my opinion. And my guess (my hope) is that both companies will eventually deliver the results I want – even the second one. But my FEELINGS about dealing with the second company will prevent me from working with them in the future, even if I get the products I ordered on time.
My goal as the Deeper Weekend coordinator is to create feelings of trust, peace, excitement, fun, and happiness in my guests. I want them to laugh, connect with each other, and learn. I want them to relax and trust that we will make sure they can either find the venue or know that we will get them there in our shuttle van. I want them to have all the information they need before they leave their homes so that they can feel as though they are on a vacation or a retreat with their friends while they are here.
That's a big goal. It won't be achieved with luck. I must be very intentional. I have to have processes and pay attention to details. I have to make Deeper Weekend more about my guests than myself. And you need to do this for your customers too.
Think about how your client feels when they don't hear from you for 3 weeks while you're doing some kind of project for them, like a tax return. Think about how they feel when they get a bill in the mail that is twice as much as last year (hint: price upfront to avoid this). Think about what makes them feel scared (IRS notices?), stressed (lack of communication?), or thankful. What makes them feel smart?
I am working with several vendors and I can tell who has thought about their business from the customer's perspective and who has not. I hope that my guests at Deeper Weekend will know that they are very important to me and that they will feel nothing but warm fuzzies about their time in Greenville. Join us!