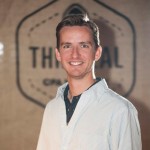 Today the Thriveal Laboratory launches its inaugural experiment: Business Model Prototyping.
The experiment's hypothesis is that there will be multiple successful business models for accounting firms of the future. Using the visual Business Model Canvas tool developed by Alex Osterwalder, a team of experimenting accountants will begin by sketching the traditional accounting firm model, and then ideate a series of prototypes for evolutions of that model that will succeed in the future. The experiment will be conducted using the Lab's Experimental Framework, and the results will be published in a Lab Report released to the profession. The report will be designed for use by firm owners to identify points of innovation that they can use to either build and/or shape their own business models.
To express interest in becoming a member of the first team of experimenting accountants, complete this web form. The team will be assembled this summer, read Alex Osterwalder's book, Business Model Generation, and conduct online video conference sessions for the prototyping process. In addition to serving the profession, the team will learn the principles of business model innovation that they can apply to their own firm, and benefit from the insights of their fellow future-thinking practitioners.
The Thriveal Laboratory thanks its current Lab Partners for continuing to make possible the pioneering work of the Lab. Chief among them is Xero, who shares in the Lab's vision to encourage strategic risk-taking, by lowering the barriers to innovation. Xero is joined by accounting firms The Green Abacus, The Digital CPA, and Blumer & Associates, whose commitment to the profession has prompted them to invest in its future.
To learn more about the Lab, our recently launched Self-experiment Initiative, or becoming a Lab Partner, read more on this site and/or contact myself, Director of the Lab, at "adrian.simmons AT thriveal.com."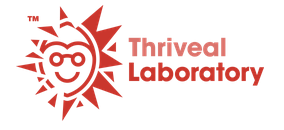 Adrian G. Simmons is a CPA innovating ways to put money in its place. After working as an auditor out of college for KPMG, he joined his father in public practice in 2002, and now acts as the Chief Creative Designer there. With the team, he looks for ways to help their customers become financially strong, so that they can focus on what truly matters in life. Adrian likes tech, uses a fountain pen, successfully attempted a half-marathon (and may try another), and prefers dark over milk chocolate.