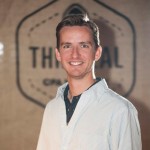 The
Thriveal Laboratory's
first Bunsen Burner Chat was held January 29, and was a great opportunity for folks around the globe to connect about experimentation in the accounting industry. ­­ We had participants from Australia, New Zealand, Canada, and the good ol' US of A represented, as well as different sizes and different types of firms. A few of the highlights from our gathering:
We talked about how firms are currently experimenting. Challen Edwards of Holland Solutions LLC shared about how she's invited selected customers to join in the exploration process by volunteering to try new things with her. And Zach Krogdahl shared how his firm beta ­tested some payroll changes among a select group of customers first, intentionally providing them an added level of attention and support, with a plan to rollout the changes to their customer base as a whole in phase two. Chad Davis of LiveCA shared how he drew inspiration from a MailChimp blog post for how numbers and information could be presented in new and impactful ways.
We talked about how folks see the Thriveal Lab being a help to them, and the possibilities for pushing the envelope together as an experimental community. Participants talked about how coming together for guided research and development holds opportunities that we couldn't each accomplish if we were only on our own.
We talked about the four ways the Thriveal Laboratory sees to accomplish its mission of lowering the barriers to innovation, by creating a space for strategic risk taking: (1) Fostering an experimental community, (2) Conducting experiments, (3) Building an experiment results database, and (4) Cultivating an experimentation mindset in the profession. And we also shared a broad outline of the Lab's plans for 2014 (a) the first half the year we'll build out The Experimental Framework that will guide our efforts so that they can be helpful to others, (b) mid­year we'll conduct Experiment 1: Accounting Firm Business Model Prototyping, and (c) latter part of the year we'll conduct Experiment 2: Value Accounting Reporting Model Ideapaper.
We also took a moment to recognize and thank our Lab Partners, those visionaries who see the deep need and possibilities for research and development in the accounting profession as we do, who share our beliefs, and who back their commitments with funds. Chief among them is Xero, revolutionaries in their own right, and who we are proud to be partnering with. And no less committed are the Lab Partners stepping forward from among pioneering accounting firms: Blumer & Associates CPAs PC, The Green Abacus, and The Digital CPA. (To become a Lab Partner too, just visit our main page.)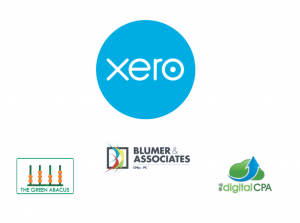 This chat was a great first opportunity to gather together interested parties 'round the Bunsen burner, and I'm very excited for what the year ahead holds. Look for more updates from me in the coming weeks, and don't hesitate to reach out with any questions about the Thriveal's Laboratory for the accounting profession.
And remember: Creativity is how we exercise responsibility for the future.