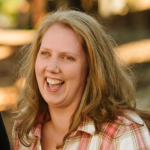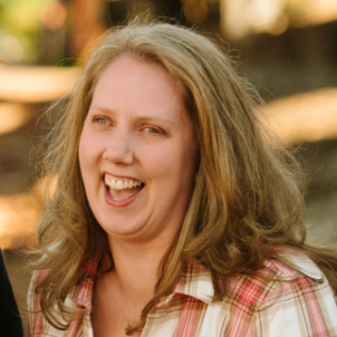 As a business owner, you have a lot going on. And maybe you are trying to please a lot of people AND keep the lights on. That's a lot of pressure. These rights are basic and maybe a little obvious, but a reminder never hurt. Maybe the reminder will help you remember to take care of yourself.
You have:
The right to say no – You don't have to serve people whose numbers on caller ID make you cringe. You have the right to say no to a lunch appointment "just to catch up." You have the right to say no to offering services you hate. You can say no with class, but sometimes you need to just say no.
The right to be paid for the value you provide – Your customers want access to you. Sometimes they really do have a quick questions. (And sometimes they say they have a quick question that is anything but quick.) I am not suggesting you send a bill for every phone call. I am suggesting you price in a way that makes you less frustrated when you get those kinds of calls. And that you stop working for free. Is your client paying for a tax return? Then why are you also cleaning up their accounting for the whole year? Get paid for the value you are providing.
The right to set the tone in your workplace – Culture matters. What kind of environment do you want to create? The better the culture is for your team, the better the experience will be for your customers. If someone is bringing everyone down, you as the owner are well within your rights to nip bad attitudes or toxic behaviors in the bud. This leads to our next right.
The right to fire toxic team members – Or maybe someone is just not the right fit. There are a lot of reasons to part ways. But you have the right to make sure you have the best people possible in your company.
The right to change your mind – About all kinds of things! You may not like a particular software you have implemented. You may think you want to offer audits or coaching and decide later not to offer those services. We recently got almost completely through the onboading process with a new client, then decided there were too many red flags to have a fruitful relationship. We changed our minds about working together, thankfully before there were any hard feelings!
The right to say you don't know – You may be the professional but it's okay to say, "I don't know. Let me ask a colleague or do some research on that and I will get back to you." Really.
The right to make a mistake – Fix it, learn from it, and move on. Just don't try to cover it up.
The right to have family/personal time  – You may not be there this year, but eventually you can achieve a business model that allows you more flexibility even during the crazy times. Three years ago tax season was much busier for us than it is now. And that has nothing to do with our revenue or profit, but rather the way we have structured our firm.
The right to ignore whatever is BIG in the accounting world – You can make your own decisions. Hate the cloud? Fine. Love paper? Have at it! Want to track time? Go for it! But you should know the trends and make informed decisions. Then do what is right for YOU. Most Thriveal members use cloud products and have moved (or are moving) toward value pricing.
What other rights do we forget? Add them in the comments.
Jennifer earned her degree in Early Childhood Education from Winthrop University. She has taught in public school as well as homeschooled her own children for many years. Jennifer serves the Thriveal members as the Community Manager. She also produces two podcasts, The Thrivecast and The Businessology Show and serves as the Director of Operations for Blumer & Associates CPAs. She loves college football, especially the South Carolina Gamecocks. You can read more from Jennifer at her personal blog, Finally Jennifer. Jennifer and her husband, Jason Blumer, live in Greenville, SC with their three beautiful daughters and their two dogs, Rose and Jessie.