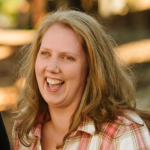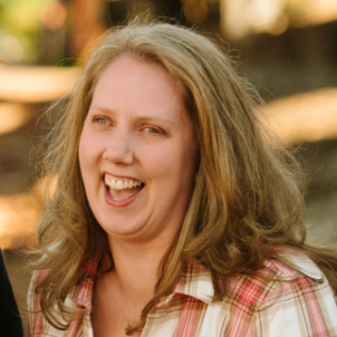 More and more firms are making the move to virtual or will in the coming months. Having made the transition from an a traditional office culture to a virtual one, I hope to be able to share some of our experience so you can think through the possible pitfalls and avoid them in your transition.
First, let me define the word virtual as I mean it for this post. Virtual firms do not have a home office. Everyone on the team works in their own space, usually from their homes. I do not mean you have an office but you have the ability to work elsewhere because you use cloud software. That is really cool, but just not what I mean by virtual in this post.
With that out of the way, let's look at four areas where you could run into a problem.
1. Software and Equipment – This is the easiest one to tackle and often the first step firms take. If you want to close your office doors, you need to think through every piece of software and equipment you use. If you would have stayed home today, but you had to print checks for payroll clients, you need a solution for that. Do you print actual paper for your clients? Do you need that copier? We had to do everything from boxing up old paper files to canceling the water cooler refills. We had a year left on our copier lease, but were able to transfer that to another local firm. We also had to move to a cloud based tax software and 1099 program. Be sure you consider security in all your software transitions! It will be up to you to make sure every team member has what they need to be successful. Consider internet connections for their home offices, laptops, phones, scanners, etc. All that used to be in the office. Make sure you fill in the gaps when you move out!
2. Processes – And when I say processes, I mean you need a process for EVERYTHING. And it needs to be documented. Our team met just this morning (on GoToMeeting!) to go over the tax season process for this year. We all need to be on the same page. We have a documented process for bringing in a new client, renewing a Fixed Price Agreement, delivering tax returns, and more. If you don't have perfect processes, that's okay. We don't either. Just be prepared to work on those as soon as the gaps become apparent. And they will. When you can't just cover for your coworker or walk over to her desk to ask a question, you have to know the next step. Being virtual highlights every gap in processes or in communication.
3. Client Issues – This is a big one. For years, our clients were accustomed to dropping by the office with their paper documents or to pick up a deliverable. Before we became virtual, we began transitioning to a paperless firm and helping our clients use online portals. Some loved it. Some hated it. Some never knew the difference because we serve people all over the country that can't drop by anyway. But becoming a virtual team was important to us. It was worth a little pain in the form of losing or firing some clients to make the transition. As we added virtual digital-loving clients, we pruned the ones that no longer aligned with us. We needed clients that were comfortable building relationships online. By the way, when you don't see clients as often as before, every meeting becomes a photo op.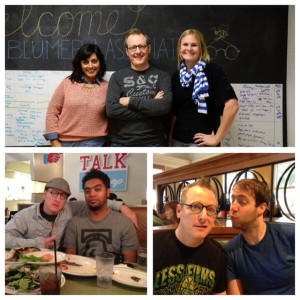 Think through all the ways you interact with your clients and see if you can do that virtually. Can you use Skype, Join.me, Google+, or GoToMeeting? There is also that old fashioned device called a phone. Or email. What about the documents you need to give each other? What if something must be signed or mailed?
4. Team Issues – This is the toughest one. We love our team. We want everyone to love working with us. But in our transition, we found that not everyone is really suited to work in a virtual environment. If you hire a person in an office environment, you may find they are not as autonomous or as trustworthy as you thought when you first hired them. You may have some hard decisions to make. First, look at your processes and your software and see if there is a simple solution. But be prepared that it may just be a mismatch now that you have a virtual culture. You may need to part ways and find someone that will be a better fit.
Let's assume you have the perfect team. How will you communicate with each other? Email gets to be very cumbersome. And chances are if you are virtual, people will work on their own time, so a phone call isn't always feasible. Our team has used Yammer and HipChat for conversation. We try to save email for external use and use Yammer internally. Whatever you use, be sure to communicate and over communicate.
I am sure there are other things to consider in going virtual. I would love to hear where you are in the transition – whether you have always been virtual (several Thriveal firms!), are becoming paperless and cloud based, or if you prefer to keep the office doors open. There is no one way to do it. But I am thankful we pushed through the transition. I love working virtually!
Jennifer earned her degree in Early Childhood Education from Winthrop University. She has taught in public school as well as homeschooled her own children for many years. Jennifer serves the Thriveal members as the Community Manager. She also produces two podcasts, The Thrivecast and The Businessology Show and serves as the Director of Operations for Blumer & Associates CPAs. She loves college football, especially the South Carolina Gamecocks. You can read more from Jennifer at her personal blog, Finally Jennifer. Jennifer and her husband, Jason Blumer, live in Greenville, SC with their three beautiful daughters and their two dogs, Rose and Jessie.