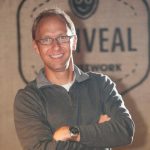 Several years ago, two highly respected friends of mine shared book reviews with me. My initial reaction was confusion in finding grown professionals essentially writing book reports… and they didn't even have to turn them in for a grade. It clicked for me after reading the book reviews that this was a brilliant and key strategy in learning and helped to retain insights from other great minds. I have been using this strategy now for over two years. Not every book gets a review, but for the ones that strike me in imaginative ways I have found this to be a valuable tool. I encourage you to consider strategies to turn those dog earned, highlighted book insights into a ready reference.
For those of us that appreciated
The Accidental Creative
by Todd Henry, we were interested to read his new book in 2013 titled
Die Empty
. Amazon has labeled Die Empty (Henry) as one of the best books of 2013 (o.k., well it follows "
Diary of a Wimpy Kid – book 8
" and "
The Autobiography of Mark Twain: Volume 2
"). In all fairness, Henry delivered an excellent follow up resource. This book is about choosing and implementing the disciplines necessary in your life to keep you on a steady course so you won't go to your grave with your best work inside of you… you will have died empty.
As a CPA firm owner with a young practice, I am not thinking of legacy issues; I am thinking of building a practice that serves a need and gives opportunity, peace of mind, and inspiration to our customers. But how can we bring our best work in building the type of practice we envision? Die Empty is a resource to help move us from intentions and theory to deliberate, decisive action. With a strategy of learning our individual contributions to establishing our through line, we can bring out our best work and live empty.
Henry laid out in The Accidental Creative the idea of creative professionals building rhythm and disciplined practices into their lives in order to bring fresh and creative insights to our work each and every day. In Die Empty, he builds on this with a call to live EMPTY.
E: Focus on your Ethics
Our code of ethics is a collection of words that defines what it feels like when we are fully engaged. Look at your calendar, your commitments and your tasks and determine to live out your ethics as your move through the day.
M: Focus on your Mission
To bring greater focus to your mission, look to define your battles and measure your effectiveness by directing your resources to those things that are small wins toward a series of daily successes. Pruning in your life can yield the most effective way to give you intentionality, time, and energy to focus on you mission.
P: Focus on People
The relationships in your life are one of the most important opportunities for you to add and receive value in your work. Do not approach your relationships haphazardly… be intentional, generous, aggressively honest, and do everything you can to close any open loops.
T: Focus on Tasks
Focusing on tasks pushes us to make sure that our daily to-dos move from yesterday's inherited tasks to more of a wish list of those tasks that we should or could be doing in delivering our highest and best work.
Y: Focus on You
Focusing on ourselves may feel selfish, but is essential to laying the foundation for future effectiveness. Find time to pursue new things, make time to dream and take time to reflect… your leadership depends on it.
I have a 15 minute drive from the office to home. Those 30 minutes each day are priceless to me. Some days I catch up on the latest in sports talk radio, but many days I drive in a silent car with only my thoughts. This is a time that I focus on myself. I process my day, I think about different ways to approach something, or I reflect on things I am learning. My awareness after reading Die Empty has helped me to remember, T: Focus on Tasks. Yes, it can be dangerous to focus on tasks. It is easy to focus on doing work (tasks), but my strategy is to move that to-do list to a wish list. This is where I can deliver my highest and best work.
As you go about your days you will have many opportunities to answer this question… "So, what do you do?" Instead of answering with I'm a CPA or CFO or consultant: Explain what you do with a verb and you can confidently answer with "I change lives, I give opportunity, I add value." Die Empty is for those of us that desire to deliver our best work in a healthy, sustainable, inspiring way. This New Year is a new opportunity to define yourself and your craft and to live empty. Go for it!
As the founder of Kregel & Company, Scott holds the firm accountable to keeping a customer-focused mindset every day. He is passionate about coming alongside others in their pursuit of doing good. You can often find him within a 10 mile radius of the office training for his next marathon. He also loves bringing out the best in his three children, reading business and leadership books, and dreaming up his next great idea.