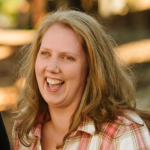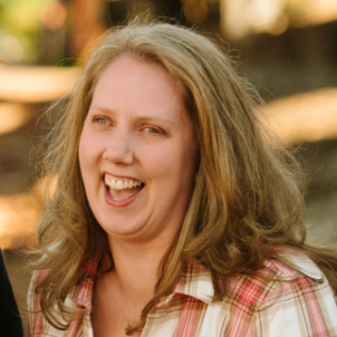 Until recently, I thought a thermocouple was something only Bob Newhart and Will Ferrell had to be able to pronounce for a scene in Elf. I had no idea it was a real thing. But it turns out to be a pretty important part of a hot water heater, which turns out to be a pretty important thing if you want people in your household to shower.
But I never wanted to understand how a thermocouple works. Or the pilot light. Or the benefits of installing a hot water heater one way over another. I just want my hot water heater to work so I can wash dishes, clothes, and myself. Fortunately (or unfortunately since I will never get that hour back) my plumber, Bill, really cares a lot about the ins and outs of a hot water heater. He told me all about it. In detail.
The problem was that Bill got super technical when he was talking to me. He has a real passion for his craft, something we at Thriveal are happy to see. But Bill seemed to think I would be just as interested in the details about the job. I wasn't. And guess what, your customers aren't either.
In the upcoming episode of the Thrivecast, you will hear clips from most 2013 guests. I get to listen to all of the conversations Jason and Greg had with the guests. I listen to the parts that were not on our regular shows (our secret stash) and I try to find interesting clips from each guest for our listeners to hear on the December episode. As I was listening to Geni Whitehouse, I was struck by how it is so common for technicians in ANY field to show off their expertise to their customers, whether they are CPAs, plumbers, or winery owners. We all invest so much into our careers and it is easy to forget that not everyone is as excited about our work as we are.
But for the sake of our customers, we all need to learn how to simplify the technical pieces of our job. We may feel smarter using the big words, but it takes much more effort to help clients understand their businesses in language that makes sense to them. Still, if you are able to present your work in a way that makes sense to your customer, it will be easier to demonstrate your value to them as well as help them feel comfortable working with you.
Some Thriveal members listed their favorite resources on communicating better in our online community. Consider these resources to help you grow in this area, and don't forget to listen to the December 2013 Thrivecast, which is expected to be ready around the 25th this month.
Jennifer earned her degree in Early Childhood Education from Winthrop University. She has taught in public school as well as homeschooled her own children for many years. Jennifer serves the Thriveal members as the Community Manager. She also produces two podcasts, The Thrivecast and The Businessology Show and serves as the Director of Operations for Blumer & Associates CPAs. She loves college football, especially the South Carolina Gamecocks. You can read more from Jennifer at her personal blog, Finally Jennifer. Jennifer and her husband, Jason Blumer, live in Greenville, SC with their three beautiful daughters and their two dogs, Rose and Jessie.