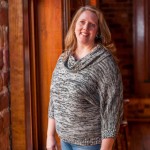 We talk regularly about pruning in Thriveal. It's one of the strategies of a healthy company and a healthy life. For a quick definition of pruning, here is a 2 minute video from Dr. Henry Cloud.
He says we should:
1. Prune "good" things, to leave resources for "best" things.
2. Prune sick buds, that are sucking resources from the "best" things.
3. Prune dead buds that are of no value and just taking up space.
In addition to actually cutting things (or people) out of our lives and businesses, we can say no upfront and keep certain obligations from entering our lives in the first place.
Both pruning and putting up those initial boundaries can be so difficult. But why? None of us have unlimited hours, money, or resources to do everything we want or everything others want us to do. So why do we say yes to opportunities or obligations that are less than ideal for us?
Your problem with pruning is you.
1. You don't know who you are. You haven't determined your why, your strategy, you main focus. When you know what brings you the most joy and what completely depletes you of that joy, it's much easier to turn down meetings, projects, or clients that aren't a good fit. In the last two weeks, I have said no to two people that were probably a little surprised. What they were asking wasn't super hard to do, but because I know that their requests were beyond my focus, I could say no. I'm also the gatekeeper to Jason's calendar. And he knows that his calendar is for family, clients, and Thriveal members. We make exceptions sometimes, but often the answer is no for meeting requests. It's uncomfortable, but knowing who we are helps us stick to our goals.
2. You're afraid. This one is big for most people. We have a lot of fears that make us say yes when we should say no. We are afraid of losing income. We are afraid of making a mistake and pruning something we shouldn't. We are afraid the other person will be able to change our minds. We are afraid of what people will think of us. When we tell someone we can't meet, I do worry they will think we are being snobby or something like that. But we can't let others impose their agendas onto our calendars just because we are afraid they won't agree with us or like us.
3. You feel guilty. If you turn down a person who seems to need help, what kind of person are you? But think that through. Are you really the only one that can help that person? Do they really need help? Can it wait? Is it help or enabling? If your client is slow to get their information to you and they miss a deadline, was that your issue or theirs? You don't have to feel guilty for someone else's problems. Help if it's your choice, but don't feel obligated into doing something outside of your focus.
4. You want to be liked. I told a person no last week. (Because I knew my focus.) This person probably doesn't like me now and that kind of stinks. I like the pats on the back and being told I am great, just like anyone else. But this person was asking me to do do something that I felt uncomfortable doing, so I have to be okay with not being liked. And so do you if you want to do the work that matters to YOU.
I want to let you know that it's okay to still be discovering who you are. But do work on that. Take regular time to consider your likes, dislikes, goals, strengths, and weaknesses. And it's okay that you are afraid sometimes. You can be afraid and still do the right thing though. We call that courage. Thriveal is a community for the brave people. It's okay that you feel guilty…for a minute. But please don't stay there. Don't allow other peoples' problems to become yours. Understand that if you say no, someone else will be able to say yes. And I don't blame you for wanting to be liked. But if you say yes to one thing, know that you may be saying no to someone else, like your family or a better client. Be liked by the right people!
There is much more to be said about pruning: what it is, how to do it, when to do it, etc. I would like to hear your thoughts and to know your favorite resources on pruning in the comments.
Jennifer earned her degree in Early Childhood Education from Winthrop University. She has taught in public school as well as homeschooled her own children for many years. Jennifer serves the Thriveal members as the Community Manager. She also produces two podcasts, The Thrivecast and The Businessology Show and serves as the Director of Operations for Blumer & Associates CPAs. She loves college football, especially the South Carolina Gamecocks. You can read more from Jennifer at her personal blog, Finally Jennifer. Jennifer and her husband, Jason Blumer, live in Greenville, SC with their three beautiful daughters and their two dogs, Rose and Jessie.