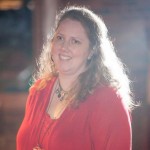 Actually, it's a little late. You can come, but the price has gone up quite a bit. Deeper Weekend starts in just two days!
But for those of you who have registered, here are a few ideas about how to make the most of your time in lovely Greenville, SC this week. Let's structure these ideas around the goals of Deeper Weekend. Jason will be sharing some of this at the Welcome Reception as well.
Goal #1 – To Build Community
At Deeper Weekend, we do not build simultaneous sessions or tracks. We stay together as a group. We want to give you opportunities to be together. The welcome reception, lunch times, and the time we have planned at Barley's for Thriveal's birthday party and live podcast are all times for you to hang out. But there are other times during the learning sessions to be together as well.
Many of you have formed special relationships through our online community. We encourage you to spend a lot of time getting to know your BFFs even better in person. We want you to be together to enhance these relationships. And we love that you can do that at Deeper Weekend! However, we also hope you will be intentional about meeting some new people or those you don't know as well. Sit at a table during lunch with someone you don't know. Come early to the welcome reception and hang out with me! (Seriously) If we divide into groups for an activity during a session, try to work with someone you have only talked with briefly until now. Basically, make relationships go deeper. Strangers can become acquaintances. Acquaintances can become friends. Friends can become even better friends.
Goal #2 – Disruptive Learning
Obviously, we want you to learn at Deeper Weekend. And we have asked our speakers to give you an experience they haven't given to other audiences. So you're going to be getting a one of a kind learning experience this week! It'll feel a little like drinking water from a fire hose. Just ask attendees from past years. And it's hard to implement EVERYTHING. So we have a card to give you for you to record a few major takeaways and a few action steps that you can take when you get home. It's okay if you can't do everything. Focus on what CAN be done, and build from there. Find someone to tell your goals to and hold each other accountable.
In addition to these two big goals (we have a third, but I'm going to let Jason share that one with you when you get here), here are a few tips based on what we've observed the past two years.
1. Get a good night's sleep each night. Our days are packed! And since many of you claim to be introverts, you're going to need to regroup.
2. Walk around downtown Greenville if you get the chance, including Falls Park. Our downtown is quaint but with no shortage of restaurants and shops.
3. Take pictures and post them on Twitter, Facebook, and in Yammer. Our hashtag for twitter is #DW13.
4. Participate, even if something seems weird or goofy. Everything is designed with a purpose in mind. Even craft time.
5. Tell our sponsors thank you! (Thanks Kashoo!)
6. Be on time. We have lots to do!
7. Don't take yourself too seriously. Deeper Weekend is intense, but it's FUN.
8. Grab some smart people for quick video interviews you can use on your blog.
What are you most excited about for this year's Deeper Weekend?
Jennifer earned her degree in Early Childhood Education from Winthrop University. She has taught in public school as well as homeschooled her own children for many years. Jennifer serves the Thriveal members as the Community Manager. She also produces two podcasts, The Thrivecast and The Businessology Show and serves as the Director of Operations for Blumer & Associates CPAs. She loves college football, especially the South Carolina Gamecocks. You can read more from Jennifer at her personal blog, Finally Jennifer. Jennifer and her husband, Jason Blumer, live in Greenville, SC with their three beautiful daughters and their two dogs, Rose and Jessie.