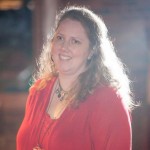 Disruptors, we have our work cut out for us.
Our firm was fortunate to be featured in a recent article on Huffington Post's website. The article was primarily about how our firm is trying to do things a little differently. We focus on results. We don't bill time. We have a fun retreat.
But like many articles, this one was read by some trolls. You know, the people too cowardly to use their own names and who make crazy blanket statements that assume the worst about people. According to those people, a CPA is not allowed to be creative.
Words matter. So let's define creative. We can look at what it does not mean first, and then we can discuss what it does mean when a Thrivealist uses it.
Creative does not mean fraudulent. Some commenters compared us (as in any accountant who claims to be creative) to Enron's accountants and the mortgage brokers that approved bad loans before the recession. Fraud is the wrongful and intentional deception intended to result in a person's own gain. That's not creative; it's just slimy. When Thrivealists use the word creative, deception is not a part of it. Quite the opposite is intended. We seek to give the best and most accurate information to our customers.
Creative does not mean greedy. Greedy is an intense and selfish desire for something, including money. Thrivealists are all about what is good for the customer. And sometimes that means we prune them if we aren't the best firm for them. We refer good customers to one another. We want to see them – and each other –  succeed. Yes, we like to make a profit, but we don't get creative just to be greedy.
Since creative is not a synonym for greedy or fraudulent, what does it mean to be creative?
Creative means using your imagination, being inventive, and coming up with an original idea. Is that really not possible in the CPA profession without being a crook? I don't think so. How are CPAs creative? Glad you asked.
CPAs can create new services or even refuse to offer the most traditional services.
"I only offer what I like, which is bookkeeping. I don't offer tax since I don't like to do it. Also, offering what I like makes me better because I enjoy doing the work and work a ton harder." – Magen Smith
Magen has a creative approach to her firm because she doesn't do things just because they've always been done a certain way. Magen knows that business owners can use more than tax returns. They desire coaching, consulting, and a better way to understand their history. They need help planning for the future. Our members use creative visuals and dashboards to help their customers understand data. They offer courses to groups of customers.
Creativity can also be used in networking and marketing. We don't have to limit ourselves to traditional networking events anymore. For example, our firm sponsors a podcast whose audience is our niche. We also have a podcast called The Businessology Show that is intended for people in our niche. But you can't find us in the yellow pages. Many Thriveal members have challenged one another to conduct 50 coffee meetings in 50 days. Instead of handing out business cards at the local chamber, they invite interesting people to have coffee with them and simply get to know them. This approach may not be as efficient, but it is certainly effective as their network grows and connections are made.
We can be creative in how we price, how we onboard new customers, and how we approach learning.
Thriveal is a place where creativity flows. The good kind. Share in the comments other ways you bring creativity to the profession of accounting.
Jennifer earned her degree in Early Childhood Education from Winthrop University. She has taught in public school as well as homeschooled her own children for many years. Jennifer serves the Thriveal members as the Community Manager. She also produces two podcasts, The Thrivecast and The Businessology Show and serves as the Director of Operations for Blumer & Associates CPAs. She loves college football, especially the South Carolina Gamecocks. You can read more from Jennifer at her personal blog, Finally Jennifer. Jennifer and her husband, Jason Blumer, live in Greenville, SC with their three beautiful daughters and their two dogs, Rose and Jessie.