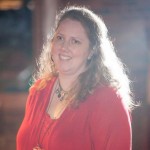 It's conference season for CPAs. You have many opportunities to gather with groups of colleagues to learn and improve yourselves. There are a few reasons people go to these events; for the required CPE, to see friends, and to learn. If one of the reasons you are going to an event is to learn or to better yourself, then this post is for you.
I'm interested in what makes a person changeable. What makes you take what you hear at a conference and turn it into something you DO? What makes a person stop doing one thing and begin doing it another way? I've been thinking about this quite a bit lately as I try to change the way I care for myself. I'm in the process of changing several (bad) habits that have kept me from being as healthy as I could be. In thinking through what makes a person change, here are my observations.
Actions follow beliefs – True change starts in the mind, with our beliefs. On a recent episode of the Thrivecast, Jason mentioned that there came a time when he had to implement value pricing because he no longer believed billing by the hour was the right thing to do. Even though this change scared him, he felt compelled by his belief to change how our firm was going to act.
Changing requires a person who does not believe they already know everything. A person who believes everything is just fine will accept the status quo and keep things the way they are. And why not? We coach a lot of business owners in our firm. The ones that make the fastest and most lasting changes are the ones that know they need it the most. Change requires humility.
Pain – I loved the story Tim Williams told on the Thrivecast about Stephen Covey sometimes telling would-be consulting clients that he could not help them because they were not in enough pain. Don't a lot of changes happen when we throw our hands up in the air and declare, "I can't go on like this!" I was not so dramatic, but there did come a time for me when staying the same was more painful than getting up at 4:40 in the morning and going to bootcamp classes every day. Believe me, bootcamp hurts, but not as much as worrying about my long term health. Have you had a painful experience that led to changes in your firm? Maybe with cash flow or personnel? Maybe customer service was lacking and losing a customer led to some changes? I'd love to hear your stories!
Seasons – Sometimes you know changes need to be made, but the timing just isn't right. Family obligations, financial limitations, and even our other goals just don't allow us to do EVERYTHING. We write and talk a lot about pricing, ROWE, technology, hiring, customer selection, marketing, and more in Thriveal. We can all improve. But it's okay if you can't change it all right. this. minute. There is a season for everything. And this is where priorities and knowing your why come in. You have to determine what is the most important change you want to make and you have to be able to see where your desired changes fit in the big picture.
How are you changing? Are there areas where you struggle to be changeable? Stay tuned; for my personal changes, I am going to be blogging on a personal site very soon. I'll share more about the ups and downs as I try to become a new person.
Jennifer earned her degree in Early Childhood Education from Winthrop University. She has taught in public school and, more recently, her own children at the Blumer Christian Academy for Girls. Jennifer serves the Thriveal members as the Community Manager. She also produces two podcasts, The Thrivecast and The Businessology Show and serves as the Director of Operations for Blumer & Associates CPAs. She loves college football, especially the South Carolina Gamecocks. Jennifer and her husband, Jason Blumer, live in Greenville, SC with their three beautiful daughters and their grumpy miniature daschund, Rose.