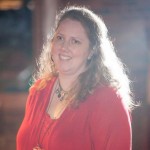 "Friendship is born at that moment when one person says to another: "What! You too? I thought I was the only one." C.S. Lewis
Many Thriveal members over the last few years have commented that it has been a relief to find other like-minded CPAs. Thriveal CPAs don't fit the stereotype. They are great at what they do, but they are also creative. They question the way things have always been done. They aren't satisfied measuring their value by the minute or the hour. They focus on their customers. They desire to learn, and not only to get their required 40 hours of CPE per year. They are disruptive. Thriveal CPAs don't just want a good job; they want to love their craft.
But what is it about community? Why do we call ourselves a community and not just a group? Here are the characteristics I find in Thriveal – and the reasons I love these people. 
Community drives out fear. It's scary running a company at any season, but especially for our newer firm owners. There is comfort in having a group of people there to tell you what has worked or not worked for them.
Community is a safe place to explore. We share our big ideas every day. We explore ways to improve those ideas. We find that good ideas lead to more good ideas. And we get to share those ideas in our community with no fear of ridicule.
Community provides a sense of belonging. Just like the C.S. Lewis quote above implies, it is reassuring to find others that get you.
Community increases our rate of learning. It's true. It's been compared to drinking from a firehose, especially when we all get together in Greenville for Deeper Weekend.
As the non-CPA in the bunch, I have been so thankful that this group puts up with me. They are dear to me and I am thankful for all they have taught me. Interested in joining? There is always room for one more. (Our community welcomes more like-minded disrupters!)
Jennifer earned her degree in Early Childhood Education from Winthrop University. She has taught in public school and, more recently, her own children at the Blumer Christian Academy for Girls. Jennifer serves the Thriveal members as the Community Manager. She also produces two podcasts, The Thrivecastand The Businessology Show and serves as the Director of Operations for Blumer & Associates CPAs. She loves college football, especially the South Carolina Gamecocks. Jennifer and her husband, Jason Blumer, live in Greenville, SC with their three beautiful daughters and their grumpy miniature daschund, Rose.