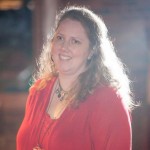 Many of us are wrapping up a tough tax season and right now I bet you can name a handful of wonderful clients. And possibly some you would rather refer elsewhere.
Right now, while it's fresh on your mind, think through these questions with specific customers in mind. I'll be using two of our customers (names changed) as an example, Bob and Jane.
Did your customer fight your process?
Bob seemed to find our processes easy. He had no trouble paying online before the work was done. He was happy to know the price before the work was done. He did not struggle with reviewing his tax return online, using our online portals to deliver documents, or signing his agreement online. In fact, after I emailed him to let him know his returns had been accepted, he replied with a "You guys rock!" email.
On the other hand, Jane, a long time customer, was frustrated. We used to bill after the fact and clients paid when they picked up their tax returns in the office. We now price upfront and ask to be paid before we prepare the tax return. Jane did not pay upfront. We did not fight her though because she has always paid before. Also, since she lives in a different city, she has always used mail to deliver documents to us. We no longer accept paper, and we request that our customers deliver documents in their secure online portals. Although she had used mail with no complaints, she found using online and digital services "impersonal."
Was your customer able to handle your technology?
Bob loves using a portal and signing documents online. He is happy to not have an errand to run to drop off his documents…and then later the one he forgot to bring the first time. He had no problem using email as a means of communication or having online meetings or phone conversations when email was too cumbersome.
Jane was not so sure about using a portal. We have had them available for a few years, but this was the first year it was not optional. One of our Customer Allies had made a really helpful tutorial video about the portals. Jane was able to use the portal after viewing the brief video. However, she struggled tremendously with signing forms online (only two of our customers had trouble the whole tax season) and eventually I gave them to her in her portal so she could print them and mail them to us after signing.
Did you enjoy seeing this person again?
It's always good to catch up with Bob. He was one of our bigger customers a few years ago. He no longer owns a business, but we still prepare his individual tax return.
Jane has always been pleasant enough, but our virtual processes really brought out a side of her we had not seen. She was frustrated, and she let us know.
Was your team happy or frustrated by this customer?
Bob was easy to serve and it was a pleasant transaction. We would love to serve him in other ways. Right now, it's not necessary, but we'll help him with some tax planning later in the year.
Jane was not unpleasant to serve until the very end. However, we had to work a little harder as she needed more hand holding. However, from her perspective, she was the one that had more work. This was not a win-win scenario at all.
How was your communication? Did the customer understand what was expected? Did he understand your process or was there a lot of confusion?
If Bob was confused, he never showed it. However, I am not sure Jane understood what working with a virtual firm would mean. We actually had a document last tax season that we gave to customers explaining what our going virtual would mean to them. There were also a number of follow up emails and blog posts throughout the transition. Somehow though, we missed the mark in serving Jane. After all of our warnings about no paper and no office, she was still willing to work with us. Although we tried to simplify every step, for Jane, nothing was simple.
What now?
We will continue to work with Bob. Jane however will be better served by a more traditional CPA. Our goal is not to serve every customer with a checkbook, but the ones that fit our niche. Jane was what we call a legacy client. She was a customer way back before we implemented digital processes. We changed, but she did not. She will not be our customer anymore because in spite of our best efforts to simplify things for her, she needs paper. She needs mail or a CPA close enough to visit in person. We will never make her happy.
In the end, it's important to know who you can best serve. You, the business owner, have to be willing to make decisions about your business at the risk of making some people unhappy. We have been strategic about going virtual, paperless, value pricing, creating a ROWE, and serving a niche. These changes have made serving the right customer even better. And more fun! But the wrong customer is miserable, and it's our job to let them go. We managed to protect some customers from the frustration by letting them go early in the season (or last year), but we failed to do that quickly enough with Jane.
While it was not the best experience with Jane, we cannot let her preferences guide our business. The customer is not always right. At least, the customer is not always a right fit for your business model. Don't put off making the necessary and strategic changes for your company to please the wrong customer. I promise, the right customers will love what you do when you create services with their needs in mind.
Jennifer earned her degree in Early Childhood Education from Winthrop University. She has taught in public school and, more recently, her own children at the Blumer Christian Academy for Girls. Jennifer serves the Thriveal members as the Community Manager. She also produces two podcasts, The Thrivecastand The Businessology Show and serves as the Mother Hen/Firm Administrator/Chief Jason-Herder for Blumer & Associates CPAs. She loves college football, especially the South Carolina Gamecocks. Jennifer and her husband, Jason Blumer, live in Greenville, SC with their three beautiful daughters and their grumpy miniature daschund, Rose.