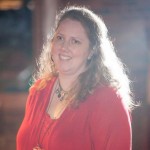 ROWE has been taking a bit of a hit lately in the media. Companies like Best Buy and Yahoo have made bold moves to end their work at home options for employees. I have seen some people respond that ROWE did not work out like it was supposed to. As my friend Greg Kyte would say, I call BS.
I don't think Best Buy or Yahoo! were ROWE at all. Because ROWE works. What fails is leadership.
For some reason, people think working away from an office is the same thing as ROWE. It's not though. In fact, Jody Thompson and Cali Ressler have been trying to help us understand for a while that flexibility is the new F word. Just because you are not forced to be in an office from 8 to 5 Monday through Friday does not mean your are working in a ROWE. There may have been a lot of people both in an out of the offices of Best Buy and Yahoo not achieving results. Maybe they didn't even know what results they were supposed to achieve! That's a leadership problem. Let's not blame ROWE.
Now let's define a few terms.
ROWE means Results Only Work Environment. That means it doesn't matter where you work or when you work as long as the work gets done. But if no one knows what they are supposed to do and by which date, it's not a ROWE. Results must be clearly defined or there will be problems. (Speaking from experience here)
Virtual means you can work anywhere. Most people who refer to virtual CPA firms mean that there is no actual office. That's how our firm is structured. We closed our office last summer and everyone does their work at home now. Or from anywhere they have a decent internet connection.
Work is something you do. Not a place you go.
Having offices where we all show up and work our forty hours allows us to feel productive. It gives us a feeling of control. And there are very real benefits to having everyone together. I won't deny that. But this kind of work environment hides a lot of flaws in our processes and in our communications as well.
When you decide to be a virtual firm or a ROWE (or both!), you will need to look closely at your processes and at how your company does work. You will need to know who does what. In an office, if the receptionist sees something undone, she can just do it. We can pick up the slack for one another relatively easily. If she is working from home, she won't always know someone forgot to do something until a client complains. The real problem is not working from home; it's undefined results and unclear expectations or processes.
There is no need to panic when mistakes happen. They most likely WILL happen. And that is part of the journey. Just be looking for these opportunities to improve.
And please…don't say ROWE failed.
Jennifer earned her degree in Early Childhood Education from Winthrop University. She has taught in public school and, more recently, her own children at the Blumer Christian Academy for Girls. Jennifer serves the Thriveal members as the Community Manager. She also produces two podcasts, The Thrivecastand The Businessology Show and serves as the Mother Hen/Firm Administrator/Chief Jason-Herder for Blumer & Associates CPAs. She loves college football, especially the South Carolina Gamecocks. Jennifer and her husband, Jason Blumer, live in Greenville, SC with their three beautiful daughters and their grumpy miniature daschund, Rose.