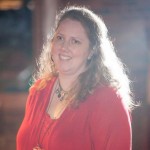 The idea of serving a niche is so counterintuitive. By choosing to focus on one segment of a market, you are saying no to others. This idea came up a few years ago in a conversation between Jason and me. (I remember where I was standing.) It scared me. Money was tight, and he was suggesting we focus ONLY on serving people in creative professions (web design and development mostly). At that point, we had only a handful of customers in that field, but they were Jason's favorites and he wanted to serve more of them. But what about the construction companies, lawyers, dentists, veterinarians, and manufacturing customers we had at the time?
Recently, Tim Williams was the guest on The Businessology Show. The topic of positioning was of course front and center since Tim is the author of Positioning For Professionals, a must read. The idea of limiting ourselves so that we become really great at something came up. Some of the ways firms can position themselves are by limiting WHAT they do or by limiting WHO they serve. Firms can also differentiate themselves by HOW they serve or WHY they serve.
When I talk about a niche, I am focusing on limiting WHO we serve. Defining a niche is one way to position your firm.
I believe a niche is a specific segment of a market that you can target with marketing efforts. You can find their conferences or their trade journals. You know where they gather. A niche is a particular industry. I do not consider a personality type to be a niche. I think we all want to work with people that are kind or trusting. Kind and trusting people can be found in any niche. Mean and skeptical people can also be found in any niche. Find a niche and then use a customer onboarding process to filter out the wrong personality types.
Now here is the beauty of serving a niche.
You know who you serve. At first it was scary to say no, but now it's a relief. We can say no to prospects that we know would be better off with another CPA firm. We only want to serve our chosen niche, and now we can easily say no to everyone else.
You can easily target your marketing efforts. Your blog posts can focus on your chosen niche and their needs. You can sponsor their events and go to their conferences. You can follow them on twitter and maybe even write for their trade journals.
You can become an expert in your customers' specific pain points and solutions. We have found that when we create a new service with one customer in mind, it usually applies to several others.
You can charge more for your expertise. The specialist always makes more money than the generalist.
Is it okay to serve someone outside of your chose niche? Yes. We all have to feed our families. It is okay to serve a painter when you really want to serve dentists if money is tight. It's also okay to deliver pizzas part time. The goal is to eventually replace that work with a customer in your chosen niche, but it may take a few years to be serving 100% niched customers. However, you should focus all your marketing efforts toward your niche.
One last point. If you choose to position your firm by serving a niche, please choose an industry that interests you. We spend an enormous amount of time meeting with our customers. We enjoy what they do and how they think. And we love seeing them succeed.
Have you chosen a niche? Or have you chosen to position your firm in a different way? (what, how, or why you serve) Let me know in the comments!
Jennifer earned her degree in Early Childhood Education from Winthrop University. She has taught in public school and, more recently, her own children at the Blumer Christian Academy for Girls. Jennifer serves the Thriveal members as the Community Manager. She also produces two podcasts, The Thrivecastand The Businessology Show and serves as the Mother Hen/Firm Administrator/Chief Jason-Herder for Blumer & Associates CPAs. She loves college football, especially the South Carolina Gamecocks. Jennifer and her husband, Jason Blumer, live in Greenville, SC with their three beautiful daughters and their grumpy miniature daschund, Rose.