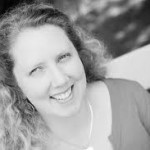 My pastor, Peter Hubbard, is a great teacher and story teller. Back in 2008, we were working our way through the New Testament book of Ephesians as a church and we were learning about corrupt and uncorrupt speech. This is when I first heard about funneling.
Funneling is something most all of us have mastered without really even trying. It is the art of taking any topic, no matter what it is, and making it about yourself.
For example,
Your Colleague: We had some killer green beans for Christmas.
You: I once had a restaurant owner for a client. His green beans were really good too. With my guidance, he was able to open 4 new locations his second year.
Example #2,
Your neighbor: We had a great vacation. Pretty simple. We just drove a couple of hours, did some camping and boating. The kids had fun.
You: Oh man, you've gotta camp with us some time. We know this great location with the best fishing. We just got some new skiis for the boat too.
It's not wrong to tell your colleague about your business experience or to tell your neighbor about a great vacation spot. But if you want to build a relationship with another person, you need to start noticing your funneling. It can be a real turn off.
The problems with funneling are hopefully obvious. It demonstrates a lack of concern or care for the other person. Those of you that want to be coaches and consultants are going to have to be good listeners. When you talk, it should be for the edification of your customer. You opening your mouth should be to ask clarifying or purposeful questions or to share relevant information intended to bring value to the other person.
Funneling does the opposite. When you funnel, you are bringing attention to yourself and making the conversation about you or your experience.
Funnelers show a lack of humility. It tells the other person you don't have anything to learn from them so you can change the topic to something more interesting: yourself. Jason and I noticed the funneling skills of one person recently. Not too much later, she actually told us she could teach everything we do in her sleep. That may be true, but it was a relationship killer and the lack of humility was certainly confirmed. (Don't try to figure out who it was. This person has never been a Thriveal member, I promise!)
Funneling also prevents you from gaining new knowledge. Like it or not, you really do not know everything. I certainly don't. But if you will resist the temptation to shift the focus onto yourself, maybe you can add to your knowledge. It's not easy. May I suggest that just asking even one question before you give into the funneling temptation would be a big improvement? Let's take one of the above examples and replace the funneling with a question to show interest in the other person.
Your Colleague: We had some killer green beans for Christmas.
You: Yeah? Who made them? Were you able to see your parents for the holidays this year?
Colleague: Yes! We had a great time. How about you?
You: It was great. Hey, did you know I once had a restaurant owner for a client. His green beans were really good too.
Even delaying your funneling by one or two sentences can show interest and concern for the other person.
I would love to know other ways we can show care for others with our listening skills. Tell me in the comments. And don't worry, I won't think you are funneling!
Jennifer earned her degree in Early Childhood Education from Winthrop University. She has taught in public school and, more recently, her own children at the Blumer Christian Academy for Girls. Jennifer serves the Thriveal members as the Community Manager. She also produces two podcasts, The Thrivecast and The Businessology Show and serves as the Mother Hen/Firm Administrator/Chief Jason-Herder for Blumer & Associates CPAs. She loves college football, especially the South Carolina Gamecocks. Jennifer and her husband, Jason Blumer, live in Greenville, SC with their three beautiful daughters and their grumpy miniature daschund, Rose.