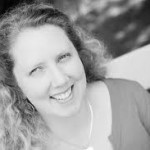 We have been really excited about the launch of our new site. Please take a look around. Get to know our members, listen to the Thrivecast and comment on the shows, and enjoy our blog.
It occurred to me that those of you not in Thriveal may not know what it means to be a member of Thriveal, so I hope to take a few minutes on Fridays to enlighten you about what goes on behind the scenes in our community, especially now that we are featuring most of our members on our site! These are not isolated members who only interact with Thriveal, a company. These are members of a community interacting with one another in many ways to help each other succeed.
Be sure to check back often as we update events, add resources, and add partners. If you are a small business owner, this is the place to find the cream of the crop in the CPA profession.
So have fun looking around! Our site has been a labor of love over much of 2012, much like the building of our community has been since it began back in 2010.
Thanks for stopping by!