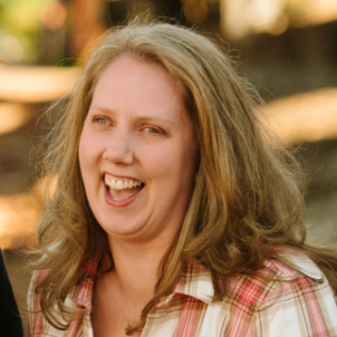 A little bit about Jennifer
Jennifer serves as the Director of Community for the Thriveal CPA Network, assisting members with their needs. With a background in education, she is fascinated with how people best learn. Jennifer enjoys learning along with the Thriveal members about how to best serve their teams and their customers. Some of her favorites roles in Thriveal include producing the THRIVEcast each month, interacting with Thriveal members in the online community, and planning the yearly learning gathering held each fall in beautiful downtown Greenville, SC.
Jennifer also works closely with her husband (twenty years and counting!), Jason Blumer, and their team at Blumer & Associates, CPAs as the Director of Operations.
In addition to her responsibilities with Thriveal and Blumer & Associates, Jennifer produces The Businessology Show monthly, featuring Dan Mall and Jason Blumer as co-hosts. The show focuses on the business of design and the design of business.
In her "spare time," she also homeschools her middle school aged daughter, Mary Evelyn (13). Jennifer and Jason have two other daughters as well, Rachel (15) and Betsie (8).
Jennifer loves college football and especially the South Carolina Gamecocks. She also enjoys listening to podcasts and audiobooks and helping her husband Jason with business coaching.
Contact Jennifer for more information about Thriveal, the podcasts, or if you are a creative customer interested in working with Blumer CPAs.