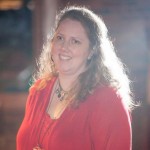 Many of us are wrapping up a tough tax season and right now I bet you can name a handful of wonderful clients. And possibly some you would rather refer elsewhere.
Right now, while it's fresh on your mind, think through these questions with specific customers in mind. I'll be using two of our customers (names changed) as an example, Bob and Jane.
Did your customer fight your process?
Bob seemed to find our processes easy. He had no trouble paying online before the work was done. He was happy to know the price before the work was done. He did not struggle with reviewing his tax return online, using our online portals to deliver documents, or signing his agreement online. In fact, after I emailed him to let him know his returns had been accepted, he replied with a "You guys rock!" email. Read more