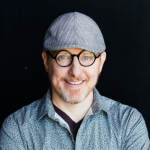 Since the phrase 'countercultural firm owner' is part of Thriveal's purpose statement, I thought it would be helpful to explore what this phrase means. First, here is Thriveal's purpose:
Thriveal inspires countercultural firm owners to embrace their entrepreneurial creativity within the profession.
Many recognize the phrase 'countercultural' when discussing a certain time in history like the 60's. The 1960's was a countercultural time when certain demographics of brave people distrusted a current establishment and decided to go against that establishment with a grassroots voice and often disruptive behaviors. The establishment, or people who adhered to established ways of doing things, often didn't understand or even distrusted the ways of these countercultural crowds. Some call it a movement.