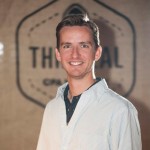 Those of you tracking the Thriveal blog for a while may have noticed one of the themes I've been exploring over time through my posts is: where is the practice of accounting headed? Entries on that topic include:  
A Profession In Search of an Identity
, 
The Firm(s) of the Future(s)
, 
Accounting Is Not the Language of Business
, and the most recent: 
Accounting For What
.
 In that post, I came right up to, but didn't take, the last 
leap in the hopscotch of the thought process, which is what I'd like to share now: "The customer is the product."
I first heard that phrase uttered by good friend and Verasage founder, Ron Baker, at a conference last fall and it caused me to do a full stop in my tracks. I realized I can be focused on what we're selling, and changing our offerings, and marketing our products and services, and on and on. But the truth of the matter is, it's the customer that's the product. And what I do is best measured by how it changes their lives.