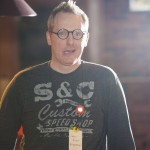 I am very interested in changing the profession of public accounting. This task will probably mark the rest of my life's work, in some form or other. How do we take on the big task of changing the profession of public accounting? 3 simple steps.
First, we have to transform how public accounting does its work. This is a big picture goal, but one that is being accomplished by many Thriveal firms across the planet. Firm owners are now believing that they run a strategic business, that they can have the kind of firm they want, and are starting the hard work of building the kind of company that can transform their customers. Public accounting firm owners are pricing for value, making mistakes, serving a niche, taking daily risks, pivoting their business models, operating as virtual firms, traveling while they serve their clients, working in their pajamas, saying no more often, coaching and consulting with their clients, fighting commoditization, leveraging technology, and enjoying the lives that their firms afford them. Firm owners are now acting like entrepreneurs.
How are public accountants transforming their work?
Through communities! Communities are the 21st century's platform to alignment and transformation with their strategic enterprises. Communities like
Thriveal
,
Rootworks
,
The Boomer Technology Circles
,
RAN One
, 
BMRG Advisory Group
, and
Sleeter
 (and others) are all making headway into creating communities where like-minded people can affect change in bigger ways. Communities bring mass power, and this mass power can be leveraged for greater (and faster) change.